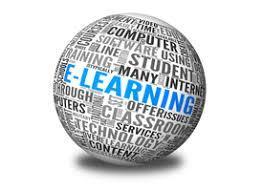 Additional E-Learning Opportunities
Chris Cook
Sunday, March 15, 2020
E-LEARNING
Scholastic has created a learn at home website that is a free resource that will provide all students with 20 days worth of learning so students can stay actively engaged in learning while school is closed.
The Scholastic Learn at Home website does not require a username or password, and is open freely to all. The learning journeys are accessible on any device. They are designed to limit the need for printing, and allow students to learn independently or with their families. Teachers can even plan virtual learning meetups to discuss and expand on any of the resources found on the site. Scholastic Learn at Home
Imagine Learning is working to help make the transition to home learning as seamless as possible for educators, students, and their families. In efforts to do this, they have developed and launched a new website: www.imaginelearning.com/at-home. This site was designed for our customers to share with families for continued use of Imagine Learning programs at home. The imagine learning "at home" site includes quick videos—available in English (available now) and Spanish (coming today)—on how to access and use our programs. We've also included downloadable quick links to our home letters which are available in a variety of languages and the hours of our live, certified, bilingual Imagine Math teachers for grades 3 and up. Also: Free and fun educational videos via our YouTube channel.
The link below provides additional E-Learning opportunities for our students while our schools are closed. Please encourage your child to take advantage of these services during the next three weeks.
Check out each WCS library website for supplemental instruction resources available.Middle school students also have access to ebooks when logged into their accounts.
Renaissance's digital programs offer a school closure insurance policy that works every day, all year long. Students only need a device and an internet connection to access engaging literacy and math activities, and to complete assignments either in or out of school. Embedded reporting and metrics provide educators with up-to-the-minute insights on each learner's activity and engagement. Renaissance Learning at home
Haiku Learning Management System