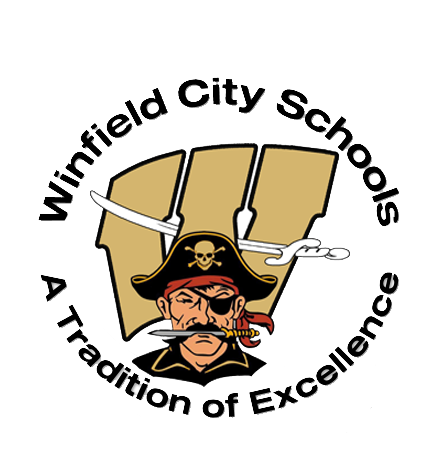 About Winfield City Schools
Since forming its own city school system in 1955, the City of Winfield has served as the home to one of the top 10 school systems in Alabama. Whether on the field of competition or in the classroom, Winfield City Schools have served as an example for excellence in Alabama for more than 60 years.
Winfield City Schools' "Tradition of Excellence" is recognized not only at the local and state level, but also at the national level as evidenced by U.S. News and World Report's 2014 naming of Winfield High School as a Silver Level School and U.S. Department of Education's recognition of Winfield Elementary School as a 2014 National Blue Ribbon School. In February 2017, Cognia recognized Winfield Elementary School and Winfield Middle School as Cognia STEM (Science, Technology, Engineering and Mathematics) certified whole school STEM sites.
In October 2017 Winfield City High School joined WES and WMS when Cognia certified WCHS as a Whole-School STEM site. Cognia STEM whole school certification is awarded to schools that have implemented STEM learning as the core component of their curriculum for all students within the school.This achievement is a mark of STEM distinction and excellence only offered to highly effective institutions that prioritize STEM education as a path to success. Winfield City Schools is the first and only school district in the Cognia Global Network to have every school Cognia STEM Certified.
These accomplishments extend to the many extra-curricular activities that Winfield City Schools offer. Examples include Alabama State Championships in softball, indoor and outdoor track, cheerleading and basketball. WCS is also proud of our 2018 National Championship Cheer Squad and the 2018 Boys 4A Outdoor Track.
The success of Winfield City Schools is a direct result of the Winfield community's commitment to excellence in every facet of our school system. This commitment is seen in financial support, volunteerism, and a steadfast allegiance to our children.
We invite you to visit our district and see all of the innovative and creative initiatives that our teachers are implementing in the classroom. These initiatives demonstrate why Winfield City Schools has both a Tradition of Excellence and A Vision for the Future!
Organizational Leadership Chart