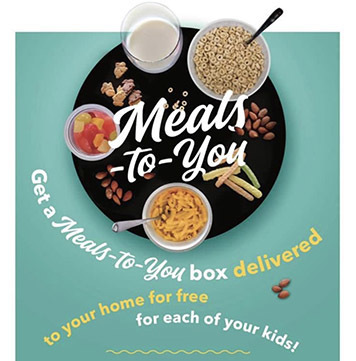 Emergency Meals to You
Derek Trimm
Thursday, May 14, 2020
We are excited to announce that some of our students at Winfield City Schools (that are categorized as Rural and have 50% or more students receiving Free/Reduced meals) have qualified for a program called Emergency Meals – To – You (eMTY). This is a demonstration Project by Baylor University and our CNP has just been approved to participate.
Meals will be mailed directly to the qualifying homes during the month of June. A box will be mailed every 2 weeks that contains 20 meals.
You MUST enroll May 15-19 by 3:00 p.m. to participate in the eMeals – to – You Program. This is a strict enrollment period. The enrollment link is: https://mealstoyou.org/emergency-meals-to-you-application/
The rural schools that are 50% Free/Reduced are Winfield Elementary School and Winfield Middle School. Winfield High did not qualify because they did not have a minimum 50% free/reduced eligible students.
If you have any questions, please feel free to contact Sandy McCaleb by email – smccaleb@winfield.k12.al.us or by phone 205-487-0228.