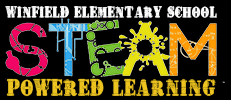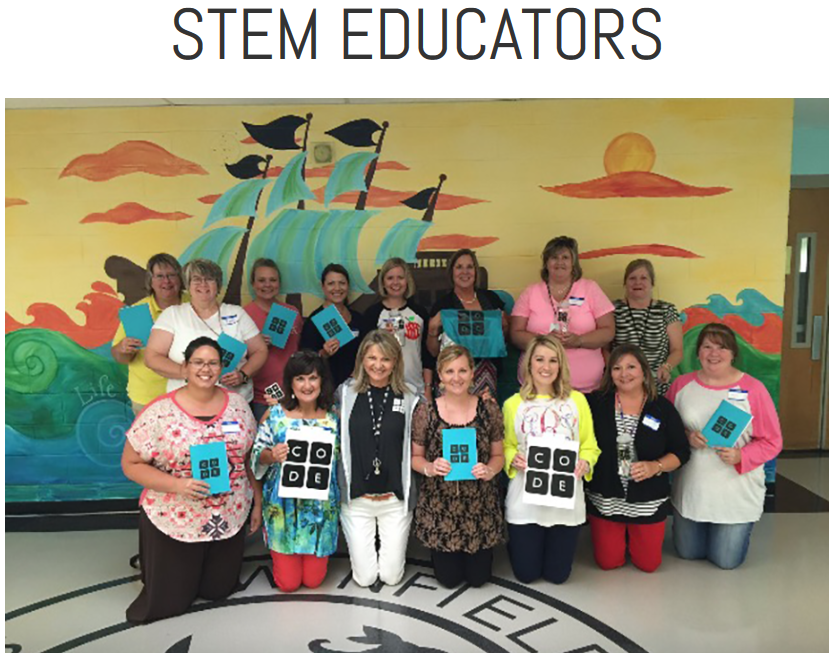 Fourth grade students are involved in many interdisciplinary problem-based curriculum projects throughout the year that focus on real-world situations. Every year, fourth grade students take a field trip to DeSoto Caverns in Childersburg, Alabama. This year, in order to give students a more authentic trip, students were challenged to "plan" the field trip. Students were given the price of a bus driver per day, the price charged per mile, and the maximum number of students that could ride on each bus. All of the additional information was to be gathered by the students using the Internet. Students had to research the price of admission for each of the activities, as well as decide how much to charge each student to cover the cost of admission, lunch, and bus transportation. After they calculated the price per student, students were then asked to type up a letter to parents explaining the details of the trip, as well as a permission slip. Students were presented with the following challenge:
You are a fourth grade teacher at Winfield Elementary School and it is time to plan your annual fourth grade field trip. This year, you and your coworkers have
decided to take the children to DeSoto Caverns in Childersburg, Alabama. Your job will be to calculate the price you will charge for each
student. All of the information you will need will be provided. After you calculate the amount you must charge each student, you must then type up a letter to parents explaining a little about the trip and how much he or she will need to pay for their child. You must include all of the choices in your letter.
First grade students love recording weather data. As a focus on real-world application, teachers and students record weather data everyday during classroom- morning meeting. Students use the recorded data to compare and contrast the weather on a daily, weekly, and even monthly basis. Each student possesses a weather booklet where they record the day's date, temperature, and weather conditions. These recordings are followed by a space that allows students to compare and contrast the current day's weather to the previous day's weather. Students work together to discuss and complete the data entries.
The interest of first grade students in collecting and reporting weather data, led to the students creating an entire newscast. The newscast encompassed several segments: current events, jokes, weather, and sports. Group members within each segment worked together to broadcast information relative to life in the first grade. Winfield High School's Pirate Point of View collaborated with first grade to produce the newscast. On the day of the broadcast, first grade students dressed according to their news segment and high school students visited the elementary school to serve as producers.
Using the multimedia and design skills learned in class, members of Pirate Point of View provided on-screen tips for the first grade students. Once in front of a green wall, the high school students directed the production and began filming each segment. After much hard work and editing skills, Pirate Point of View perfected the newscast and posted the final product to the Pirate Point of View Studio's YouTube Channel. The posting of the newscast allowed all stakeholders from the school and community to view the newscast.
During the summer, the students who attended Journey's completed a STEM activity that involved making life jackets for babies. To begin the activity, the class had a discussion about water safety. Following the discussion, the class broke into groups and researched life jacket designs. After picking a group's favorite design, the group drew a picture to redesign the life jacket design that they chose. The groups took turns presenting their design changes to the class, and they explained why they thought their design was more appropriate. Next, the students were given a task of actually creating a life jacket for a baby. The students had to design their life jacket so that the baby would be secure falling into water. The teacher gave each person a small piece of pipe insulation, a rubber band, and a small plastic baby. Each person then had to create a life jacket for his/her baby. After a student was finished creating a life jacket, he/she dropped the baby into a tub of water to see if the baby was secure and still above water. If the life jacket did not do the job, then the student would have to redesign his/her lifejacket and keep trying until his/her lifejacket succeeded. By the end of class, every student had a successful trial of his/her life jacket.
Presidential Mock Election
During the fall of 2016, many discussions were taking place among students regarding both the presidential candidates and the election. Students posed the question, "How does a president get elected in our country?" To research this question, students got into groups to discuss with one another how they thought a president was elected in the United States of America. Following these discussions, second grade classes read the story, Grace for President. The main character, Grace, is appalled when she realizes the United States has never had a female president. Her class decides to hold a presidential election, complete with the two candidates campaigning, rallying, and speaking, trying to earn the most electoral votes. After reading and discussing this story, the students wanted to know more about the two candidates running for president in our country: Donald Trump and Hillary Clinton. The students got into groups to research these two candidates. They proceeded to ask, "Who might win the presidency if the second grade voted in a presidential election?" On November 8th, the second graders of Winfield Elementary demonstrated the voting process through a mock presidential election complete with voter registration cards and voting by secret ballot in a voting booth.
Some of the grades provided students with pre-election activities. For example, in first grade students were given two types of Oreo cookies. In groups, students tried each type, discussed and noted likes and differences prior to voting on their favorite cookie. Following the mock election, elementary teachers decided this activity would have been stronger had there been a follow up scenario that would provide a problem for students school wide to solve. For example, students could be asked what would be the best way to break a tie in a presidential election.


Common planning time is a priority at WES. Teachers have made the commitment to provide well rounded and balanced instruction within each grade level. In the last five years, addiImagetional planning time has been provided for both vertical and horizontal planning and STEM instruction.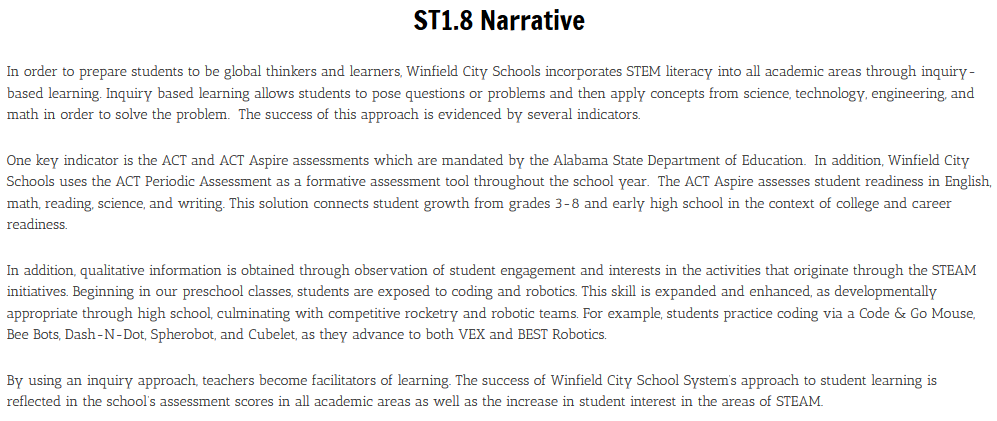 Kindergarten students begin their educational careers on various academic levels and with diverse needs. One characteristic that all kindergarten students consistently possess at the beginning of this great adventure is their eagerness to learn. Regardless of each individual's academic level and ability, kindergarten students can start from the beginning and progressively develop their understanding of coding and how it works. Each kindergarten classroom has been fortunate enough to acquire a minimum of two Bee Bots per classroom. These coding bots have provided opportunities for the students to begin developing and expanding their individual sense of coding and the procedure for programming the bee bots to perform tasks.
The bee bots have programmable buttons on the top that allow easy access for little fingers to begin programming. The students' vocabulary has already expanded to include terms such as debugging, forward, backward, left, and right. The collaborative opportunities that these bots have create
d have encouraged the students to work together as a unit and provide support for their classmates. This activity requires the kindergarteners to use higher order thinking to plan multiple steps ahead. Additionally, students are able to make mistakes and try again in a safe, educational environment. Students quickly demonstrate their ability to program the bots to move forward, turn left, and forward one more to reach a specific destination. Students will continue to familiarize themselves with coding terminology and more specifically the Bee Bots as they progress to the next level of STEM learning.
First grade students are actively involved in the coding process. At the beginning of the year, teachers introduced the students to coding through the use of Code.org. The students learned the Problem (Puzzle) Solving Recipe, which involves understanding the problem, creating a plan, performing and perfecting the plan, and checking their work. Additionally, students were exposed to the Debugging Recipe as they discovered that determining the correct code does not always initially occur. The Debugging Recipe offers tips for maintaining focus on the task at hand when students are facing difficulty in determining the code.
In the beginning fazes of coding, students completed several unplugged lessons. Students created single-command algorithms to move through a maze within their classroom and used these algorithms to instruct their classmates through the maze as well. During this time, teachers conducted lessons on cardinal directions and students used these directions to write programs, or codes, that would allow one character to navigate through the classroom maze. Teachers and students then investigated plant life and followed a real life algorithm to plant seeds and observe the growth of their plants. Students used hands-on materials such as hand lens to collect data regarding their plants.
First grade students are continuing through the coding course and have extended their learning process to incorporate programmable robots called Bee Bots. Students work in groups to write codes for their Bee Bots that program them to move from one location to another. All students are involved as each member of the group has a particular job in the coding process. Additionally, students continue practicing their coding skills by using the Bee Bot Application on their IPads. As first grade students continue to take their STEM learning to the next level, they are collaborating with middle school students to create various mats and grids to use as accessories to their Bee Bots.
After reading the story, Where the Wild Things Are, students participated in a "Wild Thing Robot Challenge." Students were to drive their robot to a Wild Thing, make him perform a trick to "tame" the Wild Thing, and then return to the starting point. Students got into groups to code their robot movements on paper first. They measured the distance to and from the Wild Thing, decided what trick to use, and determined how fast their robot needed to travel. After planning on paper, students coded these measurements and movements into the Blockly App to program their Dash robot. At first, no groups were successful. They either went past the Wild Thing or not quite far enough. The groups had to go back and "debug" to figure out what wasn't working properly with their code. After several rounds of "debugging" and problem solving, the four groups successfully completed the challenge.
Dashand Dot Library Challenge
In the Winfield Elementary School library third grade students will complete a Dash and Dot Challenge, "Tour of the Museum." This project allows students to demonstrate their STEM literacy necessary for the next level of STEM learning. There are two different floor plans on opposite sides of the library, a 'west building' and an 'east building.' Each 'museum' has copies of famous works of art or different genres of art represented. The walls are made with blue painters tape.
tudents must code their dash to go through the museum stopping at different works of art, changing lights, using sound, turning, looking,
and using animations. Students are given a checklist with requirements and restrictions. Robots must complete each task on the checklist in the order given. They are not allowed to touch art work or walls. Students work in groups of three chosen by school librarian, Mrs. Moore. They will write down each command on paper first-unplugged coding. They must identify each genre or work of art, measure in centimeters, use correct angles and directions, and code. They must decide within their group who will complete each task with all students taking turns coding on the application.
Students will use the Blockly application to code their written directions. Each project will be saved in Blockly so that students may return to revise after testing. Students will test their robots, revising as needed. Random students who work well within their groups will be chosen to code Dot robots to act as security guards in the museum, using sound, lights, and variables within Blockly. Students visit the library once a week so they will work on this challenge for several weeks. When all groups have completed coding and testing we will take turns watching each group 'tour the museum.'
Fourth grade students recently took part in the national "Hour of Code" challenge in order to take their STEM learning to the next level. The Hour of Code started as a one-hour introduction to computer science, designed to demystify "code," to show that anyone can learn the basics, and to broaden participation in the field of computer science. Since then, it has become a worldwide effort to celebrate computer science, starting with 1-hour coding activities but expanding to all sorts of community efforts. The Hour of Code provides students with the opportunity to learn computer science, and it helps nurture problem-solving skills, logic, and creativity. By starting these skills early, students will have a foundation for success in any 21st-century career path.
The fourth grade students participated by logging on to code.org and choosing to complete either the Moana or Minecraft coding challenge. There are approximately thirty levels for each coding challenge, which get increasingly harder as the students progress. The skills build on one another to help students connect the process of coding. The students were actively engaged and loved coding some of their favorite games and movies. The Moana Hour of Code tutorial uses a visual programming language using blocks where students simply drag and drop visual blocks to write codes. The Minecraft Hour of Code allows the students to use blocks of code to take Alex or Steve on an adventure through the
Minecraft world.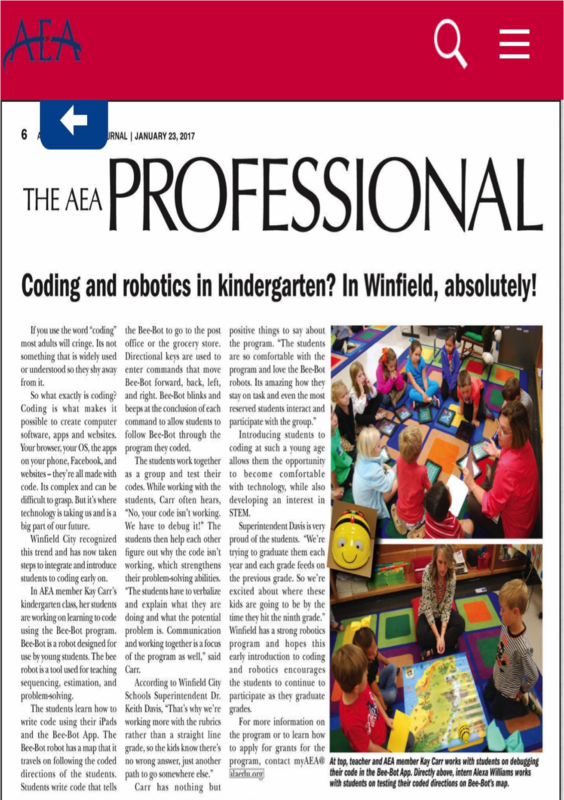 Our professional learning over the past five years has been focused on areas beneficial to project based learning, technology, and STEM instruction. Teachers have attended STEM and technology based workshops and likewise have been invited to present their knowledge at local venues in the Birmingham and Tuscaloosa areas, with one team presenting in the summer months at the Mega Conference on the Gulf. As each group attended something new, time was set up for them to present and share their findings with our faculty. A Haiku teacher page has been created for teachers to add instructional PowerPoints and notes so their peers can review topics that have been introduced at various teacher meetings.
Professional development opportunities have also been brought into our buildings such as code.org to provide further professional development, not only for our teachers, but also for teachers representing neighboring systems. Our schools have hosted various groups of teachers desiring to come and see the changes we have made both in our instructional practice and division of classes.
Both district and building administration value continuing education and professional development. School visits, both locally and in other states, have provided our teachers in multiple grade levels the opportunity to learn from various top school districts. Additionally, we have brought professional development to our home campus, as well as have our teachers provide professional development to each other and other schools around the state.
ADDING RIGOR AND RELEVANCE TO OUR MATHEMATICS PROGRAM
CODE.ORG TRAINING