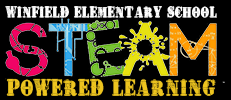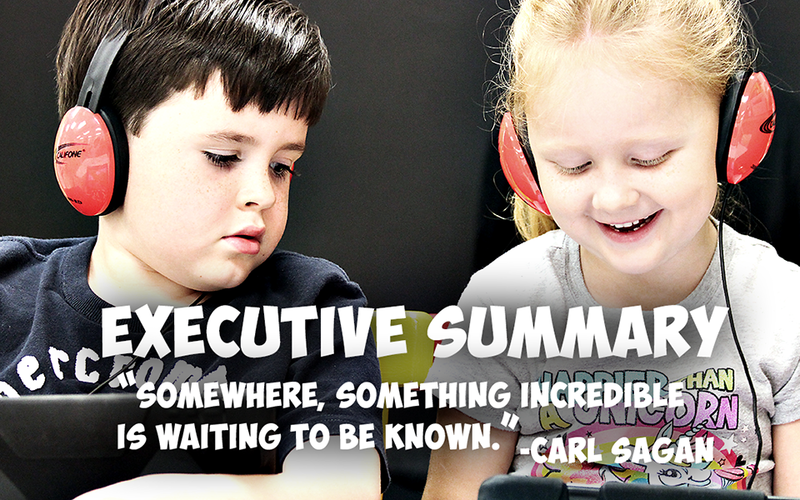 QUESTION 1: PROVIDE A GENERAL DESCRIPTION OF THE LEARNING EXPERIENCES IN WHICH THE STEM STUDENTS WERE MOST SUCCESSFUL. ADDITIONALLY, GENERALLY DESCRIBE THE LEARNING EXPERIENCES THAT NEED IMPROVEMENT FOR GREATER STUDENT SUCCESS.
"A Tradition of Excellence" has long been the motto for Winfield City Schools. This motto has manifested itself in several forms, which include research-based instructional practices that have resulted in high academic achievement. This statement is supported by both state and national recognition. Winfield Elementary School was identified as a 2014 National Blue Ribbon School. Additionally, Winfield Elementary School consistently ranks as one of the top schools in Alabama based on state assessment scores. In January 2017, this recognition was underscored by an article from the Birmingham News which identified Winfield City Schools as an "A" school district in view of state assessment data and the socio-economic status of the schools. In and of itself, the academic accomplishments of Winfield Elementary School is impressive; however, this success is significantly strengthened by the integration of STE(A)M instruction and skill sets in the district curriculum and practices.
The implementation of integrated STE(A)M strategies provides our students the opportunity to stay ahead of the recent trend towards performance-based assessments and skills-based reporting.It also serves as a connection between the traditional classroom and the digital classroom.As a result of technology, what students learn, and how and when they learn, are changing.Research shows that these changes can make a significant difference when applied appropriately.
According to the Center for Applied Research in Educational Technology (CARET), technology can help improve student performance when the application directly supports the curriculum objectives being assessed.Also, technology adjusts for student ability and prior experience, and provides feedback to the student and teacher about student performance or progress with the application.This supports the differentiated instruction practices of coaching and mentoring as well as sharing responsibility for learning.The staff at Winfield Elementary School has made a commitment to not only provide the most relevant tools for learning, but to also ensure that the resources are in concert with state standards and curriculum objectives.
We strive to provide this relevant curriculum with continuing opportunities for cross-curricular integration as recommended by state and national standards.Winfield Elementary School emphasizes authentic problem-solving methodologies while integrating technology as an additional tool for student engagement.This is facilitated by teachers who relinquish their traditional role of "sage on the stage" to become the "guide on the side."
A substantive example of student success facilitated by the STE(A)M learning experiences is the ACT Aspire Summative Assessment, which serves as the Alabama state assessment. This assessment provides a STEM score that addresses the science and mathematics test scores and is measured by a Readiness Range, which represents the typical performance of students who meet the ACT Readiness Benchmarks in science and math. The data which ranges from the FY14 test administration to the FY16 test administration for 4th grade showed percentages of 66%, 63%, and 70% in the Readiness Range. These scores demonstrate our commitment to engaging our students and continued learning by both students and faculty.
Over the past three years, we have redesigned our classrooms by removing all desks and replacing them with tables in order to facilitate collaborative learning. In addition, Grades 3 and 4 are 1 to 1 and Grades K-2 are equipped with iPads and laptops. Access points and Promethean Boards are located in every classroom. Most importantly, the pedagogy has been adapted to promote STE(A)M concepts and practices with the emphasis on Student Centered Learning. This approach has led to numerous opportunities for our students. Below is a list of experiences that are a part of all students' learning opportunities at Winfield Elementary School.
PROJECT GREENTHUMB
The Winfield City Schools GreenThumb Initiative offers platforms for developing critical thinking skills necessary to attain environmental literacy and to help identify solutions to current-day challenges. Through The GreenThumb Initiative, WES hopes to provide the next generation with the tools they will need to address global environmental issues and become environmental leaders. In addition, this learning environment provides a "hand-on" learning experience that engages the students and allows them the autonomy to self-direct their learning.
The goals of the GreenThumb Initiative include the opportunity to grow food, while learning hands on about nutrition, water resource management, efficient land use, climate change, biodiversity, conservation, contamination, pollution, waste management, and sustainable development. Not only will students have the opportunity to plant and learn how food grows; they will harvest, process, and eat what they grow.
The GreenThumb Initiative involves students throughout the school district. Teachers at all grade levels are encouraged to participate and involve their students in the project. For example, third grade students recently partnered with the seventh and eighth grade horticulture class to help the horticulture students with a large planting task, while also learning the planting process. Our third graders traveled to the greenhouse at Winfield Middle School. They were greeted by the seventh and eighth grade horticulture students who eagerly guided our younger students by modeling and directing the proper way to plant a young fern. Students incorporated measurement skills when deciding how deep to dig the hole for the plant. Students also used communication skills to discuss with their leaders (students from the horticulture class) the correct steps to use to complete the planting process. The seventh and eighth grade students had an abundance of ferns to plant for the spring sale and our third graders were happy to help ease this load. Knowing the ferns would later serve our community and benefit our school with profits from the spring plant sale, provided additional encouragement to our young gardeners.
SHIREY HOUSE
The Shirey House serves as an internet cafe for the community, but most importantly, it provides Winfield City Schools an informal learning center that embraces the STEAM (Science, Technology, Engineering, Arts, and Math) concepts for grades K-12. The Shirey House offers great opportunities to exercise interdisciplinary muscles and pair seemingly disparate disciplines and curricula. This "extended classroom" presents to the WCS staff instructional options that motivate and engage the students.
What separates the Shirey House from the traditional classroom is its blended learning environment and unique setting which stimulates the students' curiosity and provides exposure to how the scientific method can be applied to everyday life. The Shirey House provides a forum to teach students computational thinking and focuses on the real world applications of problem solving.
Teachers have the opportunity to implement learning objectives using diverse strategies and methodologies. The Shirey House is staffed with a certified teacher who helps to facilitate the learning experience. Working with the classroom teacher, the facilitator is able to enhance instruction and provide a view of learning that would not normally be available in the traditional classroom.
In addition to the extended classroom availability, the Shirey House offers community learning opportunities that range from floral arrangement to technology training! The Shirey House also serves as a medium to display student art and creativity.
JOURNEYS
The Journeys 21st CCLC After-school and Summer Program serves many students (some at-risk) with a wide variety of activities and interventions to help with academic enrichment, especially math and reading skills. In addition to homework help and academic enrichment, Journeys provides many other socialization skills, technology training, and the Arts. The program serves as a value service in keeping children safe who may otherwise be latchkey kids without adult supervision or placed in other unsafe situations.
The program sends children home with the majority of homework completed, test preparation, and other work finished which helps with creating a positive relationship between the school day and the home.
STE(A)M lessons or activities are included in each after-school and summer program day. Since family involvement is the basic dynamic of the Journeys Program and the piston that drives student achievement, our goal is to be an avenue that makes family time better. This project taps into the family as a vital resource and incorporates workshops for parents to assist them in the use of programs along with strategies to increase the learning of their children. Homework is redefined to mean not only work done alone, but also interactive activities shared with others at home. Homework will link schoolwork to home life. By providing the home with access to the same curriculum that students work on at school as well as the use of 1-1 Initiative laptop computers and computer labs, the Journeys Program now not only extends learning into the home, but also allows the whole family to become involved in what their child is learning at school, regardless of education or economic status. It affords parents the opportunity not only to see and be informed about what is transpiring at school, but also participate in the educational process.
ROBOTICS/CODING PROGRAM
The earlier we introduce children to coding, the more comfortable they will be when presented with more in-depth learning opportunities in middle and high school. Also, early exposure to coding helps teach children how important it is to understand computers as the valuable tools they are rather than merely fun playthings. Learning the fundamentals of coding provides students with skills that will serve them well in virtually any career they choose. Plus, there are few things that ignite and excite a room full of learners like a coding class, especially when the coding is used in conjunction with robotics.
Children learn with all of their senses, and robotics aligns more naturally with the active, hands-on development of an elementary student. Studies have shown that a multi-sensory approach activates a larger number of cognitive connections. When working with robotics, students are emotionally and physically engaged, which results in active learning and enhanced long-term experiential recall.
Beginning in kindergarten, WES students are exposed to the fundamentals of robotics and coding. With each grade level, there is a development of exposure to coding and robotics. The focus is two-fold. First, the use of coding and robotics reinforces curriculum standards. Second, students learn skill sets that will enhance learning and prepare them for college and their careers. Children want to learn how to code and the lasting benefits of building these skill sets includes logical thinking, problem solving, persistence, collaboration, and communication.
Kindergarten students begin their educational careers on various academic levels and with diverse needs. One characteristic that all kindergarten students consistently possess at the beginning of this great adventure is their eagerness to learn. Regardless of each individual's academic level and ability, kindergarten students can start from the beginning and progressively develop their understanding of coding and how it works. Each kindergarten classroom has been fortunate enough to acquire a minimum of two Bee-Bots per classroom. These coding bots have provided opportunities for the students to begin developing and expanding their individual sense of coding and the procedure for programming the Bee-Bots to perform tasks.
The Bee-Bots have programmable buttons on the top that allow easy access for little fingers to begin programming. The students' vocabulary has already expanded to include terms such as debugging, forward, backward, left, and right. The collaborative opportunities that these bots have created have encouraged the students to work together as a unit and provide support for their classmates. This activity requires the kindergarteners to use higher order thinking to plan multiple steps ahead. Additionally, students are able to make mistakes and try again in a safe, educational environment. Students quickly demonstrate their ability to program the bots to move forward, turn left, and forward one more to reach a specific destination. Students will continue to familiarize themselves with coding terminology and more specifically the Bee-Bots as they progress to the next level of STEM learning.
First grade students are actively involved in the coding process. At the beginning of the year, teachers introduced the students to coding through the use of Code.org. The students learned the Problem (Puzzle) Solving Recipe, which involves understanding the problem, creating a plan, performing and perfecting the plan, and checking their work. Additionally, students were exposed to the Debugging Recipe as they discovered that determining the correct code does not always initially occur. The Debugging Recipe offers tips for maintaining focus on the task at hand when students are facing difficulty in determining the code.
In the beginning phases of coding, students completed several unplugged lessons. Students created single-command algorithms to move through a maze within their classroom and used these algorithms to instruct their classmates through the maze as well. During this time, teachers conducted lessons on cardinal directions and students used these directions to write programs, or codes, that would allow one character to navigate through the classroom maze. Teachers and students then investigated plant life and followed a real life algorithm to plant seeds and observe the growth of their plants. Students used hands-on materials such as hand-held lens to collect data regarding their plants.
First grade students are continuing through the coding course and have extended their learning process to incorporate programmable robots called Bee-Bots. Students work in groups to write codes for their Bee-Bots that program them to move from one location to another. All students are involved as each member of the group has a particular job in the coding process. Additionally, students continue practicing their coding skills by using the Bee-Bot Application on their iPads. As first grade students continue to take their STEM learning to the next level, they are collaborating with middle school students to create various mats and grids to use as accessories to their Bee Bots.
Third and fourth grade students progress to the next level of learning and application using coding and robotics with the introduction and use of Dash and Dot robots. An example of this use is the Dash and Dot Challenge, "Tour of the Museum." This project allows students to demonstrate their STEM literacy necessary for the next level of STEM learning. There are two different floor plans on opposite sides of the library, a 'west building' and an 'east building.' Each 'museum' has copies of famous works of art or different genres of art represented. The walls are made with blue painters tape.
Students must code their dash to go through the museum stopping at different works of art, changing lights, using sound, turning, looking, and using animations. Students are given a checklist with requirements and restrictions. Robots must complete each task on the checklist in the order given. They are not allowed to touch art work or walls. Students work in groups of three chosen by school librarian, Mrs. Moore. They will write down each command on paper first, which is unplugged coding. They must identify each genre or work of art, measure in centimeters, use correct angles and directions, and code. They must decide within their group who will complete each task with all students taking turns coding on the application.
Students will use the Blockly application to code their written directions. Each project will be saved in Blockly so that students may return to revise after testing. Students will test their robots, revising as needed. Random students who work well within their groups will be chosen to code Dot robots to act as security guards in the museum, using sound, lights, and variables within Blockly. Students visit the library once a week so they will work on this challenge for several weeks. When all groups have completed coding and testing students will take turns watching each group 'tour the museum.'
Communication and collaboration are critical skills to prepare young people for the world outside the classroom doors. Robotics challenges offer students opportunities in all forms of socialization, including listening skills, and considering and evaluating alternate perspectives. Robotic challenges offer students exciting opportunities to build and express their imaginations. There is an authenticity of purpose inherent in bringing the seed of an idea to fruition: from the brainstorming phase to construction of artifacts that have real world value. The desire to create is nothing new. A combination of hearts, minds, and bodies has always contributed to the betterment of our world. Robotics values ingenuity and the limitless possibilities of creation.
HAIKU LEARNING MANAGEMENT SYSTEM (LMS)
The widespread use of digital learning materials and the influx of digital devices into classrooms are increasing districts' need to have some form of Learning Management Systems (LMS). Learning management systems give teachers a centralized place to post learning resources and make the administration of class work simpler. Additionally, LMS's are more student oriented, tying together a more social and collaborative learning environment. Students can use the technology resources available in a LMS to conduct research, demonstrate creative and critical thinking, and communicate and work collaboratively. The functionality available in today's learning management systems also helps teachers create lessons and resources that engage their students, and deliver personalized learning. Teachers can also automate routine administrative tasks and communicate with colleagues, district leaders, parents and other stakeholders.
Winfield City Schools employs the Haiku LMS. This tool facilitates the fundamentals of a STE(A)M classroom by empowering the students with access to content and resources that promote collaboration, creativity, and communication without boundaries. Haiku encourages students to work independently and collaboratively in an inquiry-based learning environment that encourages finding creative solutions to authentic and complex problems.
Haiku makes it easy for teachers and students to access resources from multiple sources. It also offer tools to help teachers tailor instruction to individual students, while allowing teachers the ability to include resources for different levels of understanding, which can then be assigned to specific pupils. For example, a student in kindergarten uses a math program available through Haiku to learn one-digit addition and subtraction while a group of classmates learns the concept with a manipulative. Meanwhile, another group in the same class visits a website to work on double digits, while another set of students watches a video explaining three-digit addition with base-10 blocks. If a student needs additional help learning about triangles, the teacher can search for and suggest worksheets, videos and other learning materials in the repository.
Haiku empowers students to personalize and self-direct their STEM learning experiences. Students are comfortable with social media tools like blogs, forums and wikis that can be accessed in Haiku. For example, a teacher can embed Twitter or a Prezi into the Haiku site to encourage interaction among students. The students are then allowed the autonomy to modify and adapt the application to fit individual preferences and goals, thus engaging students more in their learning and giving a voice to less confident students.
One of the greatest challenges of redesigning and restructuring how we educate our children is the articulation of the changes and why the changes are needed. This affects all stakeholders. Technology is an ever-evolving science that has a dynamic effect on business and industry. Consequently, it is incumbent upon educators to ensure our students are receiving instruction and developing skill sets that are relevant and pertinent. Sometimes, addressing this change is difficult for some teachers and unclear to stakeholders who did not experience the same resources and methodologies when they were in school. Increasing stakeholder awareness and understanding of the need for modifications, and in particular, STE(A)M concepts, will improve how we are able to instruct and result in better student success.
2) PROVIDE EXAMPLES OF HOW THE STEM EDUCATORS AND FACILITATORS IMPLEMENT AND SUSTAIN THE CORE TENETS OF AN EFFECTIVE AND AGE-APPROPRIATE STEM CURRICULUM.
Sustaining the core tenets of the STE(A)M curriculum is crucial to the development of the program. One key aspect of the sustainability is to develop both short-term and long-term goals as well as provide effective professional development. Beginning in the summer of 2016, horizontal and vertical meetings, which included all district teachers, took place in order to set goals that add specificity to the vision of the STE(A)M philosophy and increased the scope and influence of STE(A)M to all aspects of the curriculum. During the meetings, discussion included partnering with local business and industry leaders to allow them the opportunity to speak directly with students, modeling sound instructional STE(A)M methodologies for teachers, empowering teachers to lead change, increasing STE(A)M clubs and competitions, and increasing awareness of STE(A)M careers and pathways. The horizontal and vertical meetings will be an annual event.
Administrators are a key part of the strategy to sustain core tenets. Their involvement includes evaluating goals and providing district stakeholders clear indicators of progress, which include program data attained through test scores, teacher and student surveys, and qualitative data. The leadership of the administrative team has been a significant catalyst for success with the development of the STE(A)M program. This leadership will continue to provide support and encouragement.
In order to foster growth, it is important for each school to have the flexibility to tailor goals for their own needs and contexts. These goals will be defined by performance indicators that create a measurable component and define "success" so that future decisions about STE(A)M goals are informed by information that is more easily understood by stakeholders. Types of feedback will differ depending on the goals, resources, and teacher buy-in, but performance indicators will include self-reflection, peer review, surveys, test data, observations, and rubrics.
Ongoing formative assessments will continue to be a mainstay for informing the teachers and administrative team of the effectiveness of the STE(A)M practices. Since the 2014-2015 school year, ACT Aspire Periodic Assessment has been used as the primary formative assessment tool for the district. The ACT Aspire Periodic Assessment offers tests in the areas of English, Math, Reading, and Science for grades 3-10. These are short-duration, highly revealing assessments designed to produce snapshots of each learner's achievement at intervals throughout the academic year. As such, they are ideal for acknowledging that a learner's progress is at pace for success with the summative assessments at the conclusion of the year. Conversely, they are equally ideal for identifying that a learner may require critical, corrective re-teaching to develop the essential skills that will be measured by the summative assessment.
Since the ACT Aspire serves as the state's summary assessment, the Periodic Assessment is a beneficial tool for gauging the effectiveness of instruction and the need to modify teaching in order to ensure that all students have an understanding of the objectives. Teachers must measure what students know early enough in their academic careers to allow time for instructional adjustments to be made when needed. Continual measure of academic progress and what students learn over time is crucial, so the ACT Aspire provides critical information that our students are ready to progress to the next level of learning. The Periodic Assessment is administered at the end of the 1st, 2nd, and 3rd 9-week grading period. The state summary assessment is administered during the last 9-week period.
Because STE(A)M teachers are a key component of a school's STE(A)M education approach, feedback related to STE(A)M teachers can be useful for revisiting broader STE(A)M goals. The structures or processes for gathering feedback may vary; however, the end goal will be to listen to the staff and allow them ownership in the process of developing the curriculum. In addition, there will be a continued effort to solicit feedback from stakeholders and to inform them of programmatic improvements. The success of any program is contingent on open communication and the understanding that changes will be necessary in order to adapt to the needs of all stakeholders.