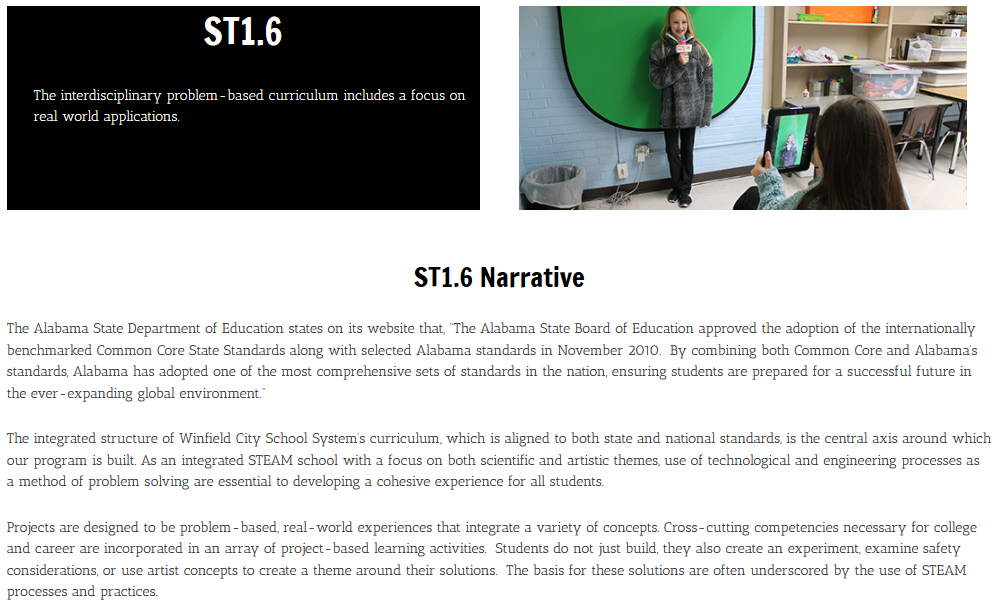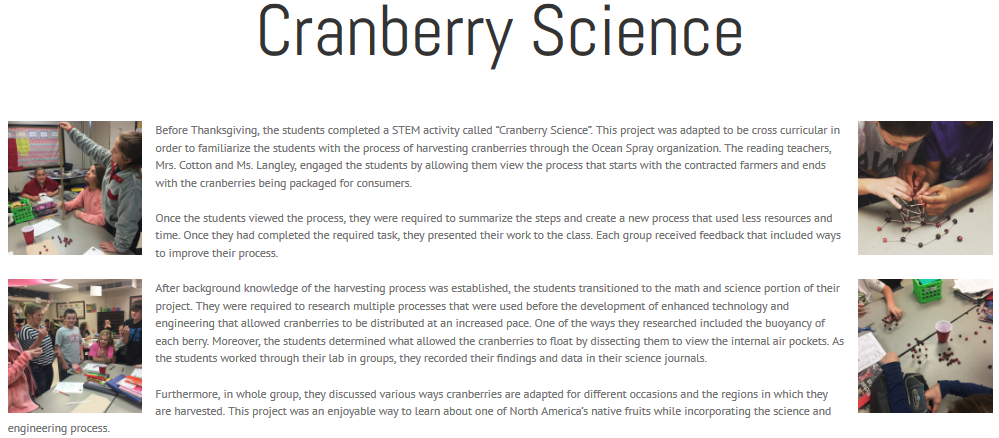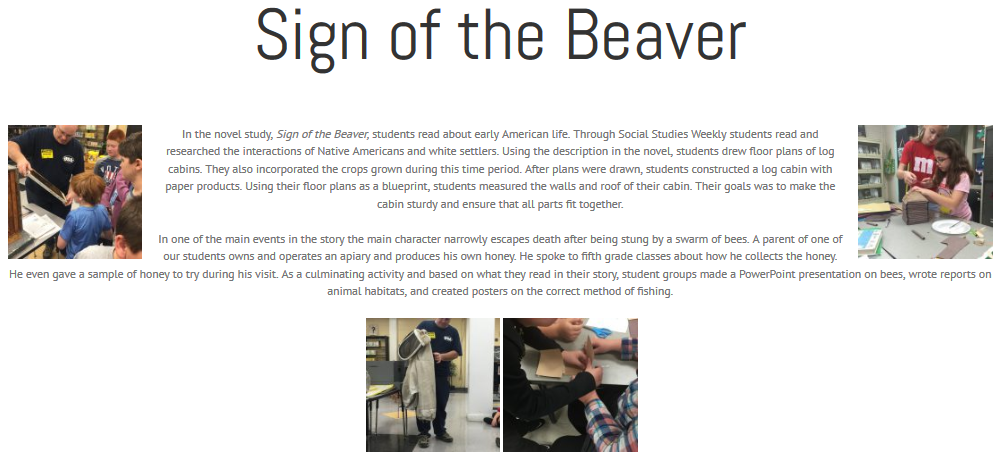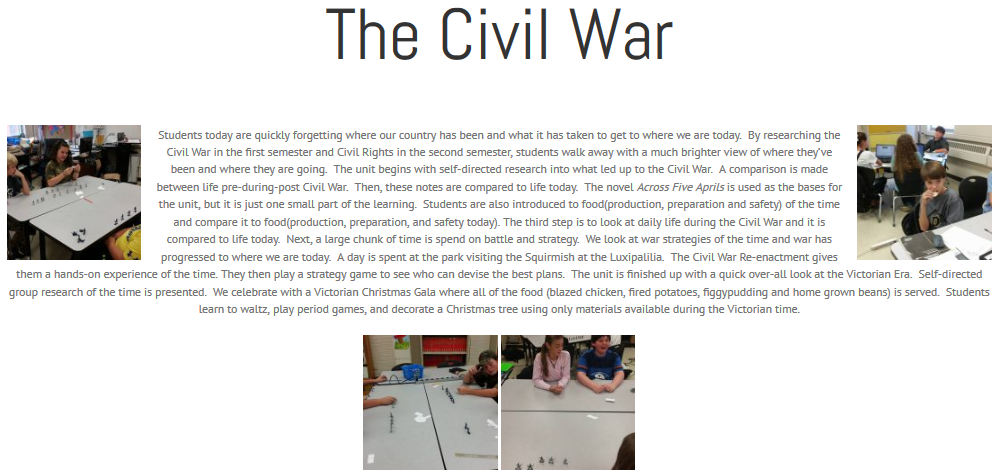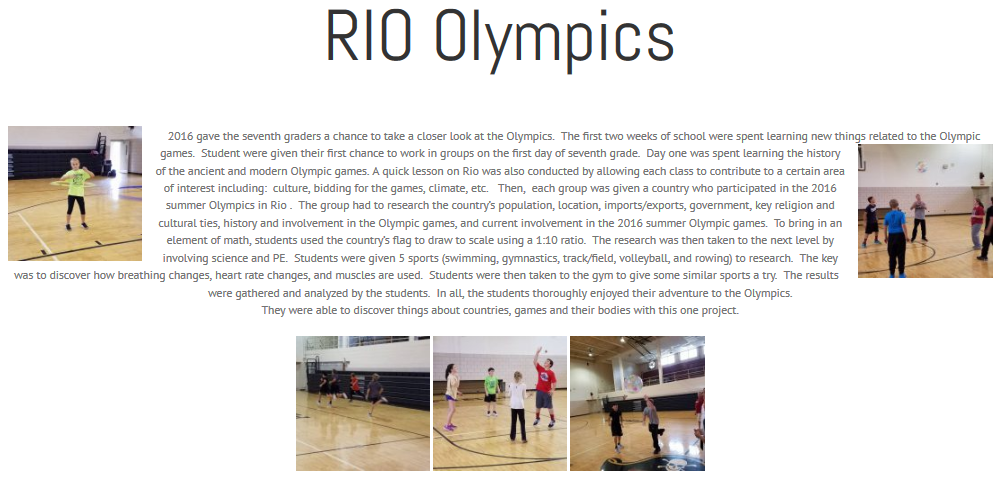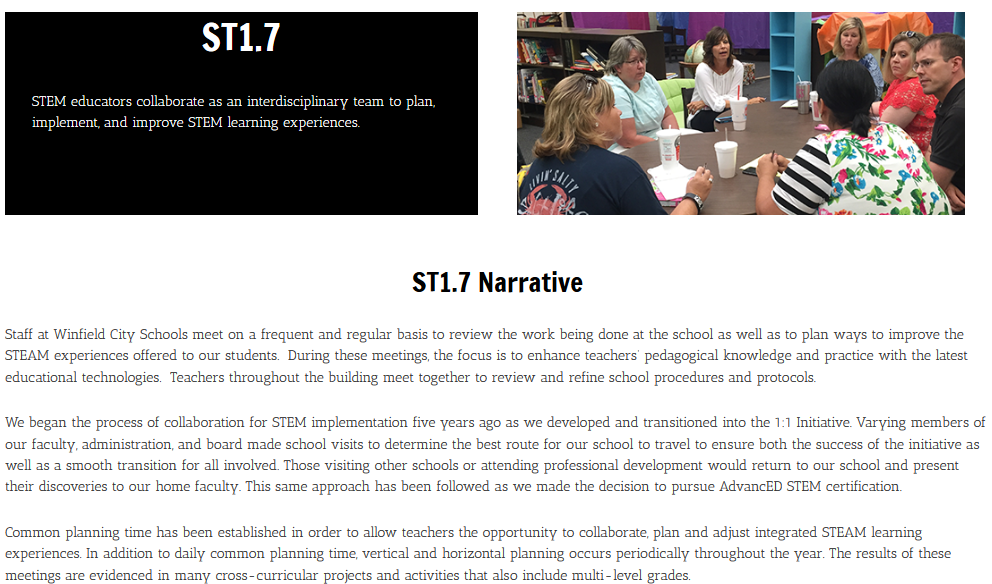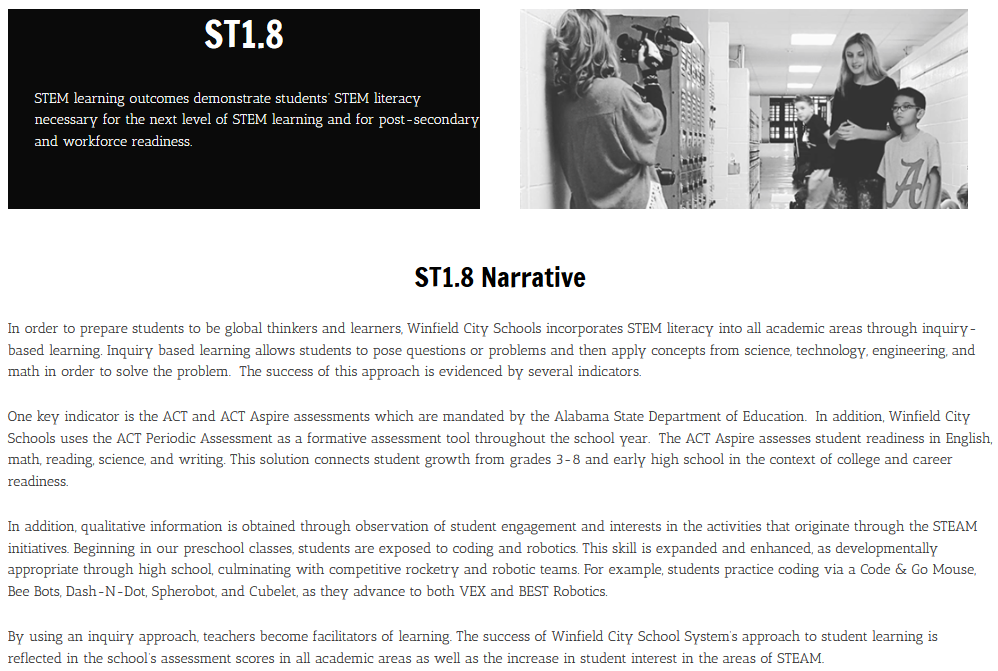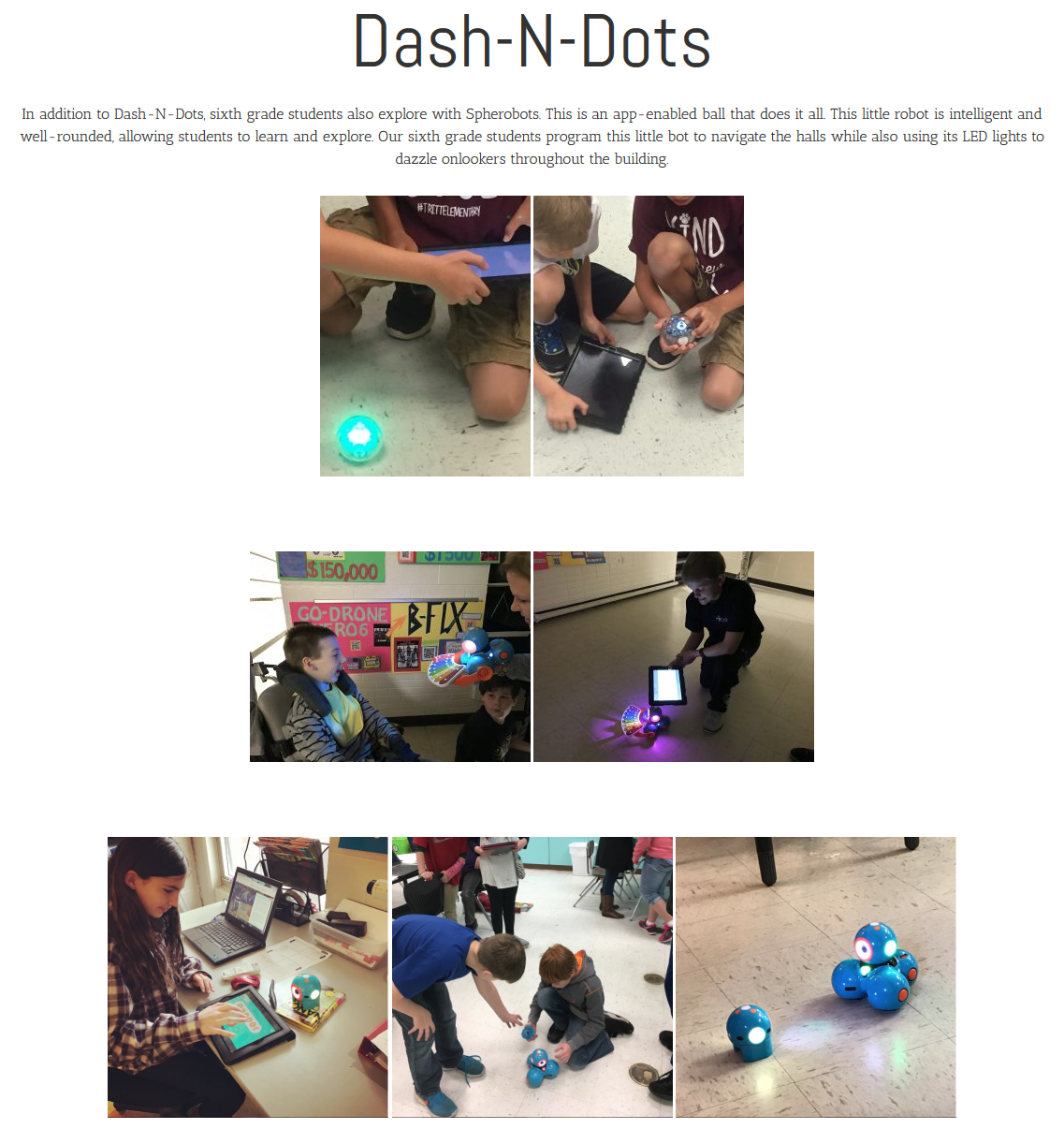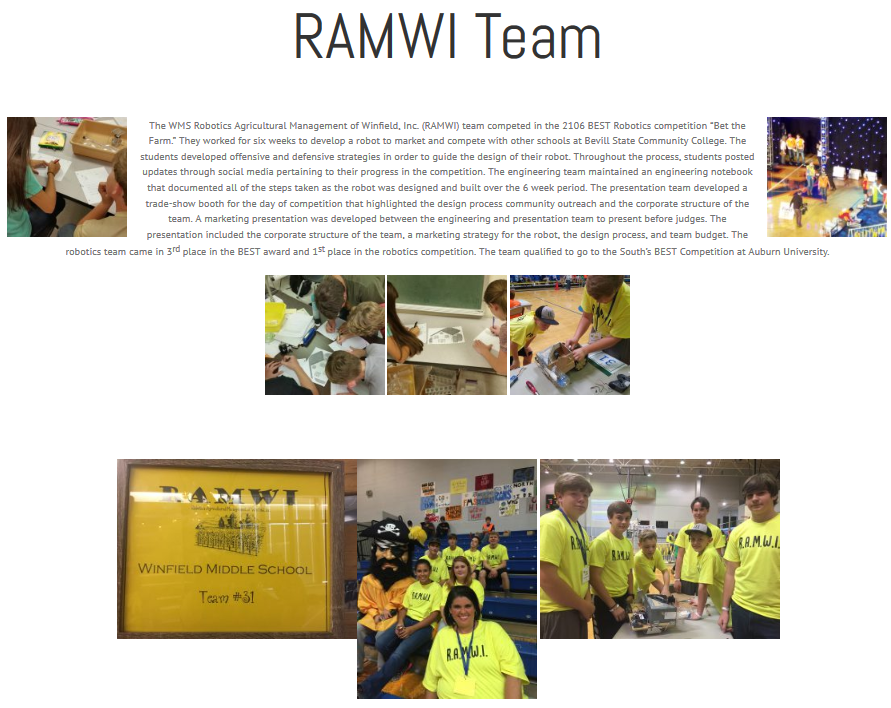 Our professional learning over the past five years has been focused on areas beneficial to project based learning, technology, and STEM instruction. Teachers have attended STEM and technology based workshops and likewise have been invited to present their knowledge at local venues in the Birmingham and Tuscaloosa areas, with one team presenting in the summer months at the Mega Conference on the Gulf. As each group attended something new, time was set up for them to present and share their findings with our faculty. A Haiku teacher page has been created for teachers to add instructional PowerPoints and notes so their peers can review topics that have been introduced at various teacher meetings.
Professional development opportunities have also been brought into our buildings such as code.org to provide further professional development, not only for our teachers, but also for teachers representing neighboring systems. Our schools have hosted various groups of teachers desiring to come and see the changes we have made both in our instructional practice and division of classes.
Both district and building administration value continuing education and professional development. School visits, both locally and in other states, have provided our teachers in multiple grade levels the opportunity to learn from various top school districts. Additionally, we have brought professional development to our home campus, as well as have our teachers provide professional development to each other and other schools around the state.
ADDING RIGOR AND RELEVANCE TO OUR MATHEMATICS PROGRAM
CODE.ORG TRAINING