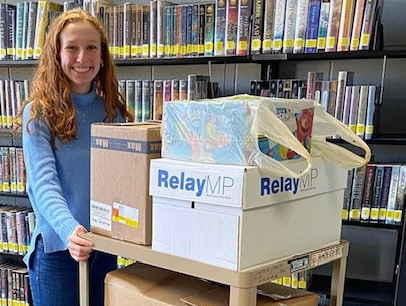 Next Meeting Date: Tuesday, April 13th
_________________________________________________________________________________________________________________________________________
MISSION STATEMENT
Key Club is an international student-led organization which provides its members with opportunities to provide service, build character and develop leadership.
VISION
To develop competent, capable, and caring leaders through the vehicle of service.
CORE VALUES
The core values of Key Club International are leadership, character building, caring and inclusiveness.
________________________________________________________________________________________________________________________________________
2020 - 2021 Officers: 2021 - 2022 Officers:
President: Savanah Stewart President: Izzy Stewart
Vice President: Allyssa Bryant Vice President: Madison Wennberg
Secretary: Izzy Stewart Secretary: Anna Ary
Treasurer: Andrew Stovall Treasurer: Will May
Editor: Taylor Anderson
________________________________________________________________________________________________________________________________________
2020-2021 ACTIVITIES
September
Neighborhood Bridges Fundraiser
OCTOBER
Safeplace Domestic Violence Drive
NOVEMBER
Angel Tree Wrapping Supplies

March of Dimes Fundraiser

Prematurity Awareness Month

Helped Prepare Thanksgiving Food Boxes in WCHS Cafeteria
DECEMBER
Angel Tree Gift Donations

Angel Tree Fundraiser

Decorate the Commons
JANUARY
Backpacks and Beyond Drive
FEBRUARY
Country Place Senior Living Valentines Day Bags
MARCH
Mulch in the WCHS Courtyard
APRIL
Drink Donations for Renaissance Faire

Work Renaissance Faire