WCHS students prepare for TARC competition.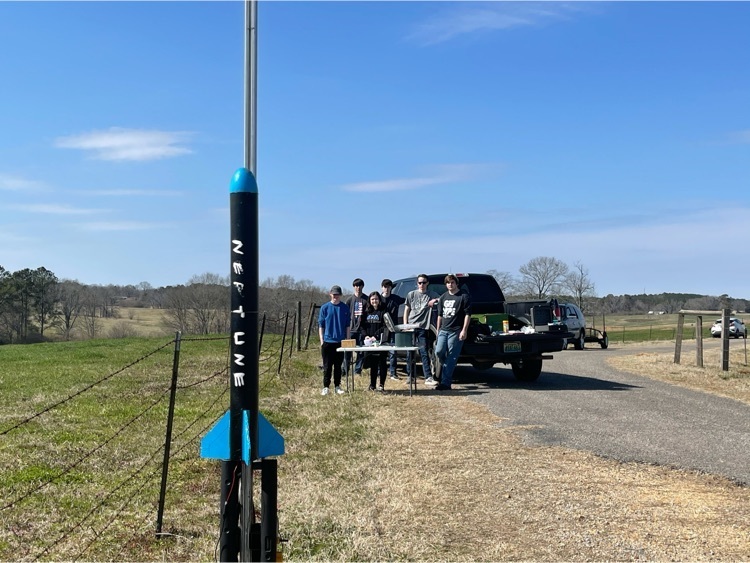 Students of the Month at WMS. THANK YOU to Mrs. Dana Peoples and State Bank for sponsoring this event. Congratulations students!!!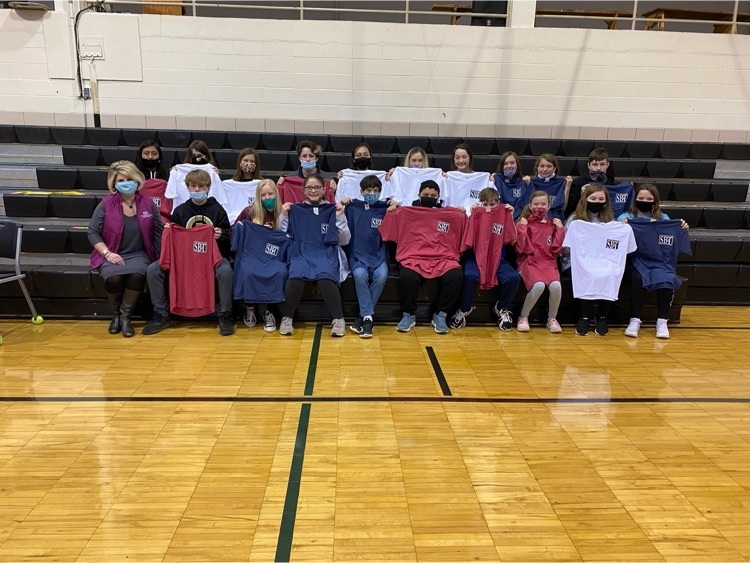 Pirate Fans, our Varsity Boys Basketball team plays in the Final Four on Monday at 11:30 am at Bill Harris Arena in Birmingham. Click on this link to purchase tickets early:
https://gofan.co/app/events/249264
At 4 PM on Sunday, any tickets that remain can be purchased on the GoFan app. Come support our Pirates to victory!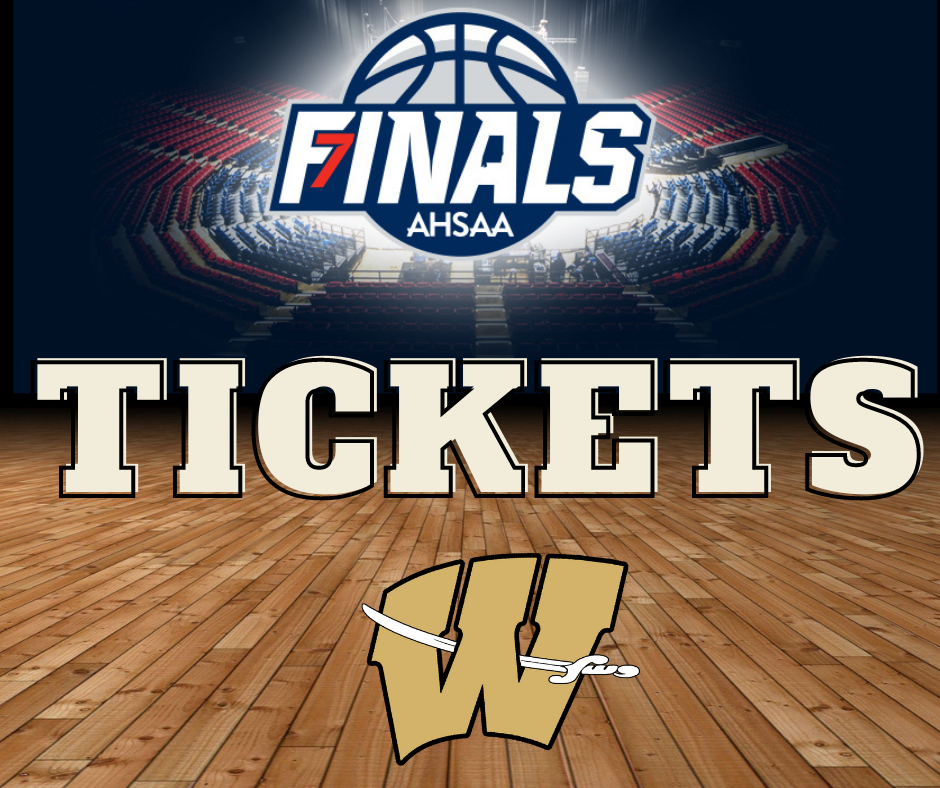 Your 3A NW Regional Champion Winfield Pirates.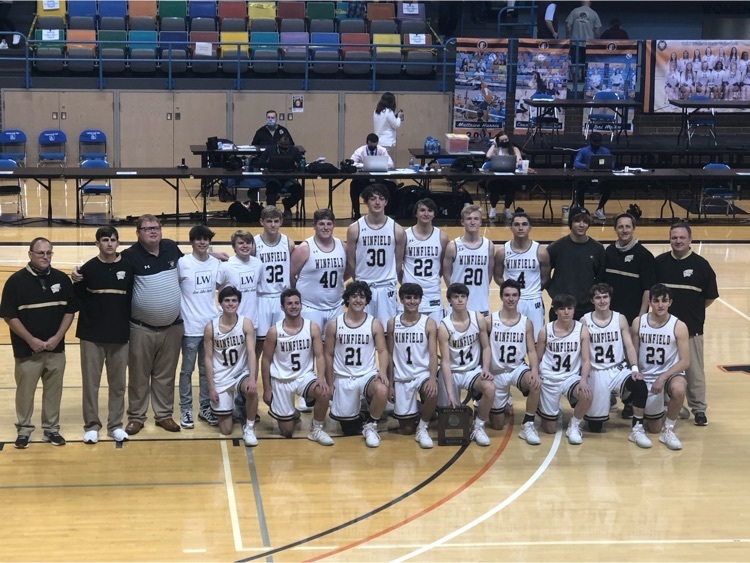 Hey Pirate Fans! Between now and 4 pm today, you can use this link to purchase tickets for tomorrow's Elite Eight Game:
https://gofan.co/app/events/247185
AFTER 4 PM TODAY, all ticket sales are open up to the general public. You must then use the GoFan app and search for "AHSAA" to find tickets to the Regional Game. It will NOT be under "Winfield High School" like it normally is. Go Pirates!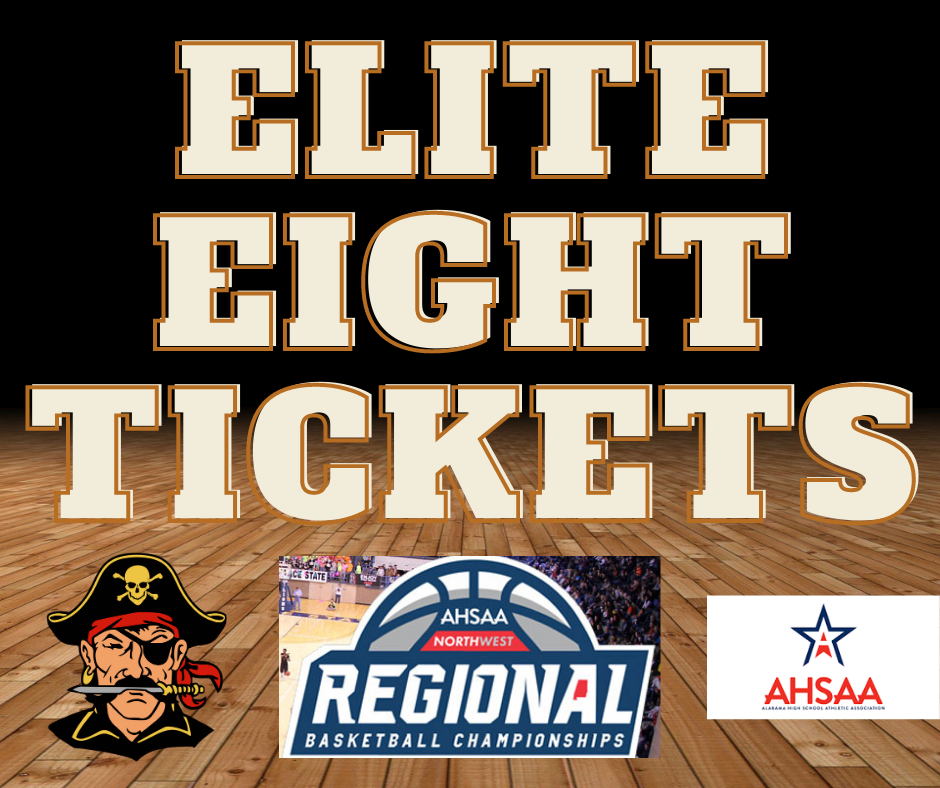 How About Those Pirates!!! Varsity Boys take down Lauderdale Co. in a thriller!!! The Pirates move on to play Danville in the Elite 8 on Wednesday at 4:30 PM in Hanceville.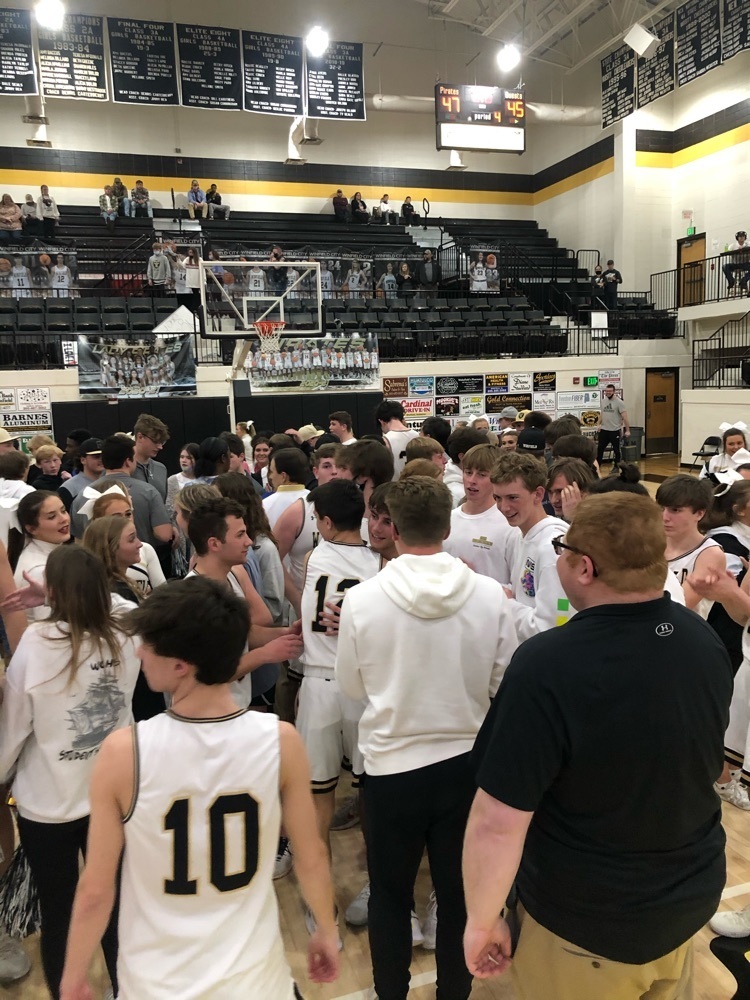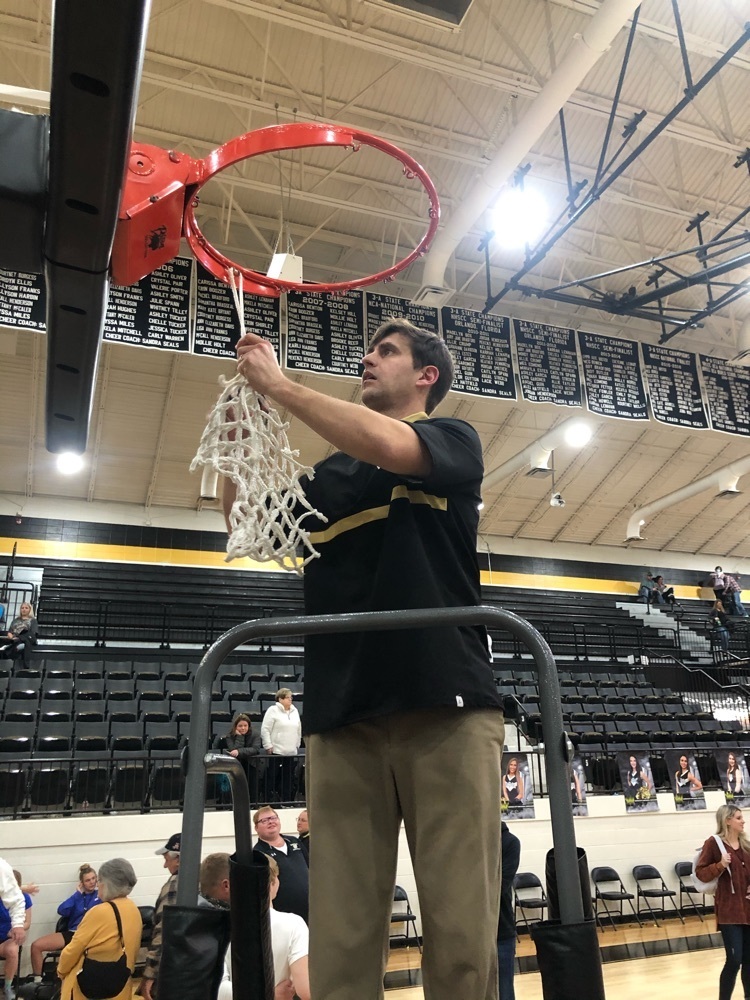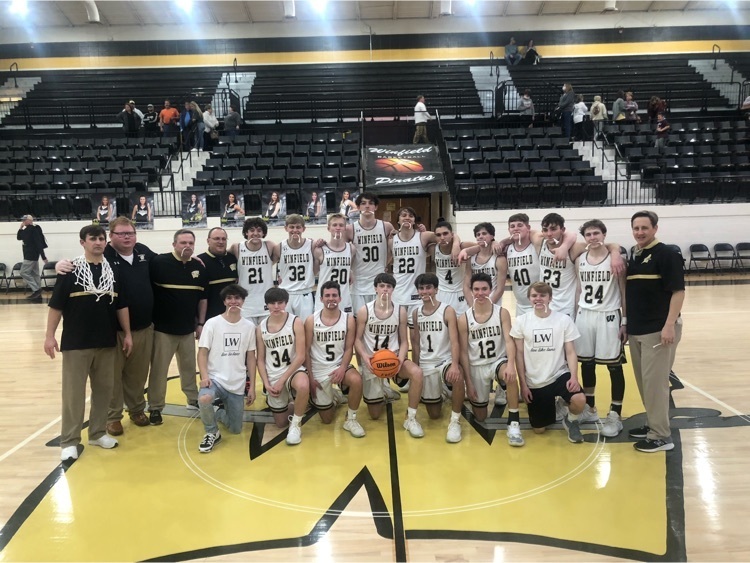 Special guest speaker, Representative Tracy Estes, visited sixth grade, today. He spent an hour answering questions and discussing in-depth both his job description and how our students can become involved with political issues on a local/state level.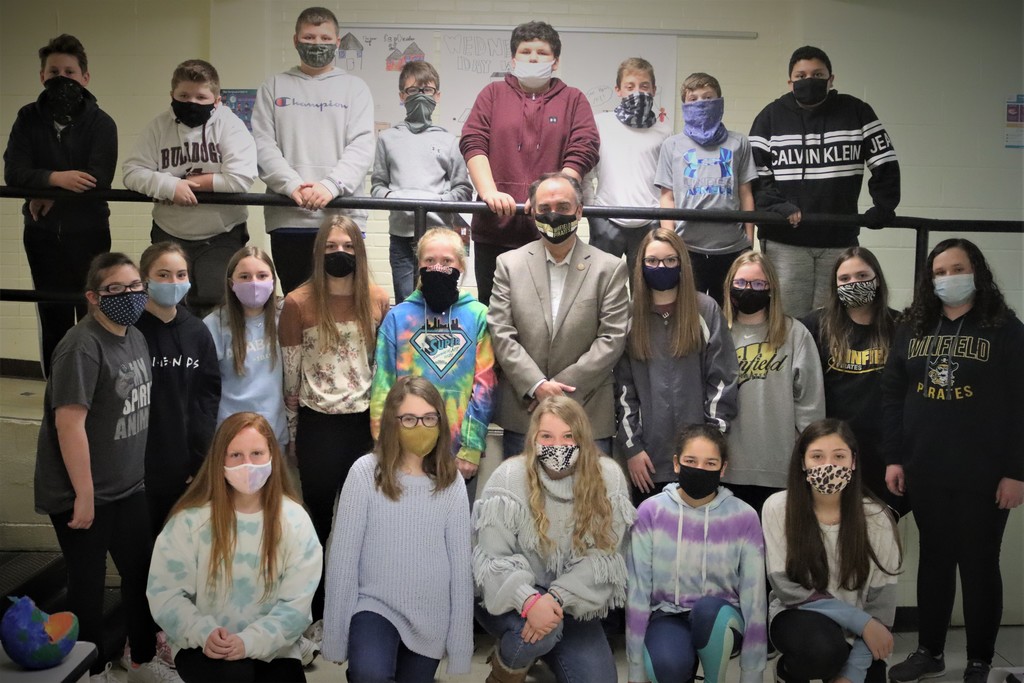 WCHS - Please wear blue tomorrow in honor of our guest speaker, Angela Haley, Aniah Blanchard's mom.

Come support our Pirates on Monday as they compete in the first round of the Northwest Regional Tournament! Tickets will be available on GoFan after 10:00 am on Monday morning. Be sure to buy tickets before they sell out. Girls play at 5:00 pm and Boys at 7:00 pm. Go Pirates!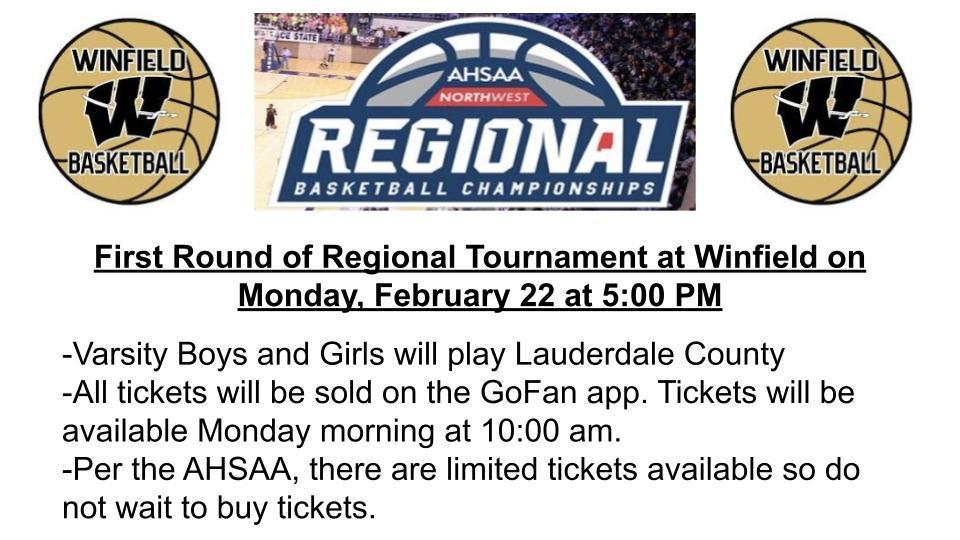 Boys move on with a convincing win over Brinlee Moumtain.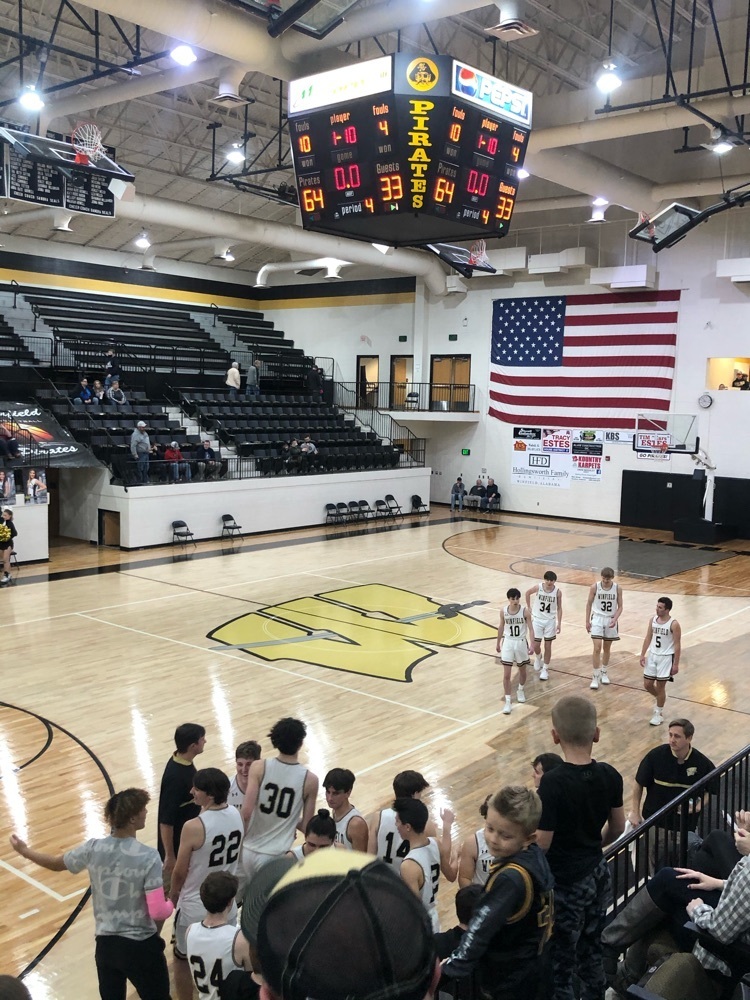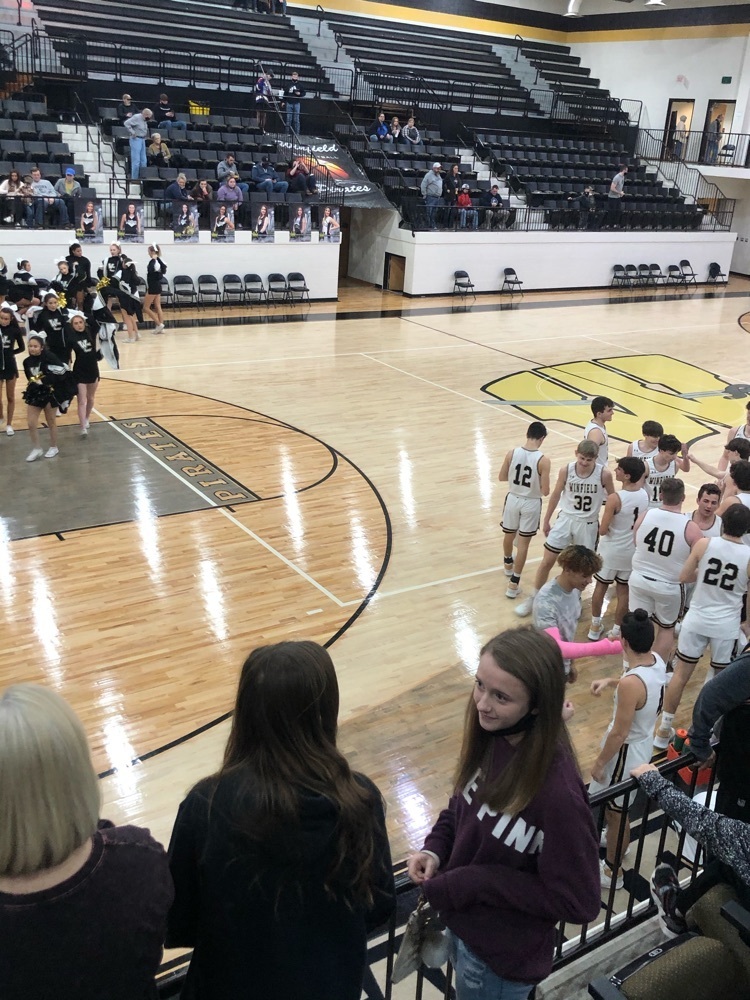 Winfield Lady Pirates take down Holly Pond and move on.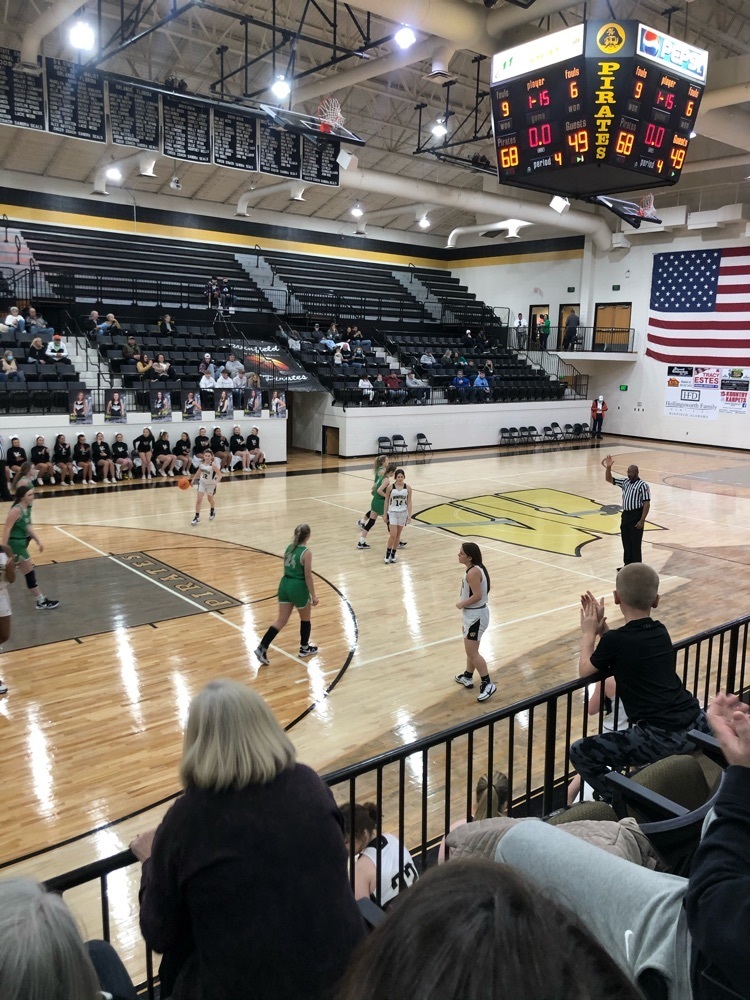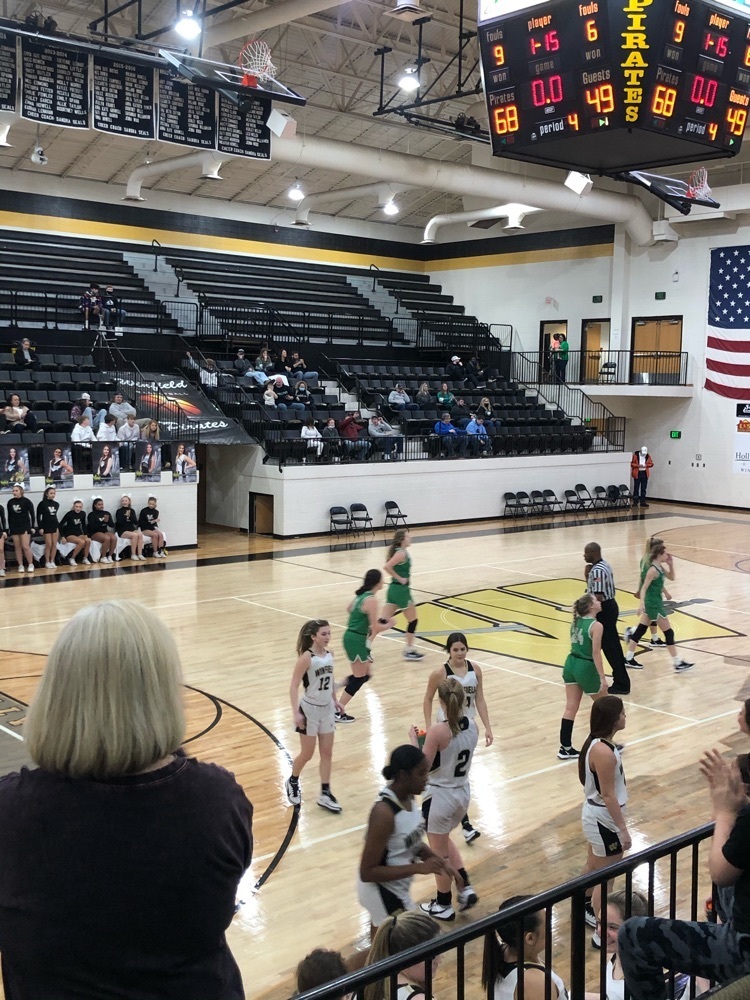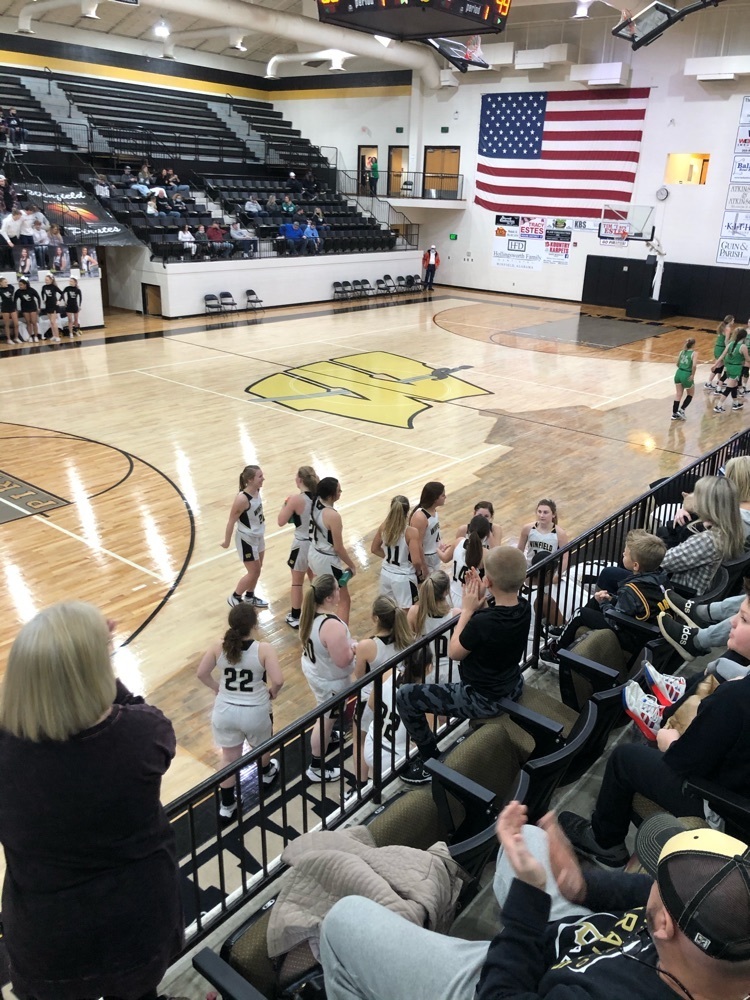 WCHS 10th Grade Students: Dual Enrollment History has a video to watch on Canvas.

All Winfield City Schools will be closed tomorrow, Friday, Feb 19th. Hazardous driving conditions remain on some of our bus routes. Students should complete their Virtual assignments from today if possible. If not, please contact your teacher. We hope to see everyone on Monday.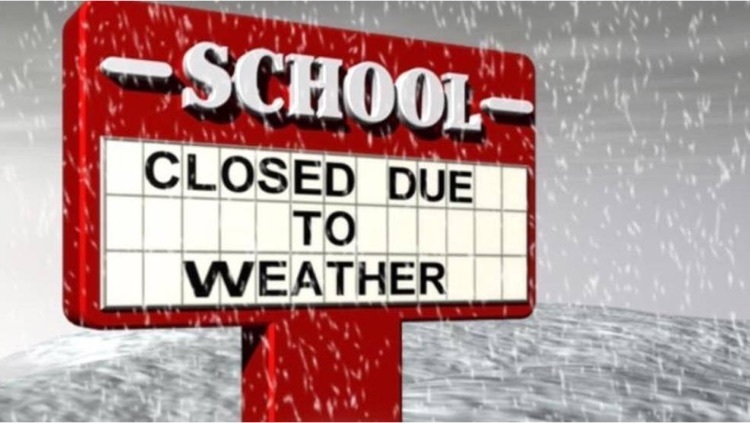 Update: Winfield Girls Sub-Region game against Holly Pond is scheduled for Friday at Winfield at 4 pm. Winfield Boys Sub-Region game against Brindlee Mtn will follow at 6 pm. All tickets can be purchased on the GoFan app. Go Pirates!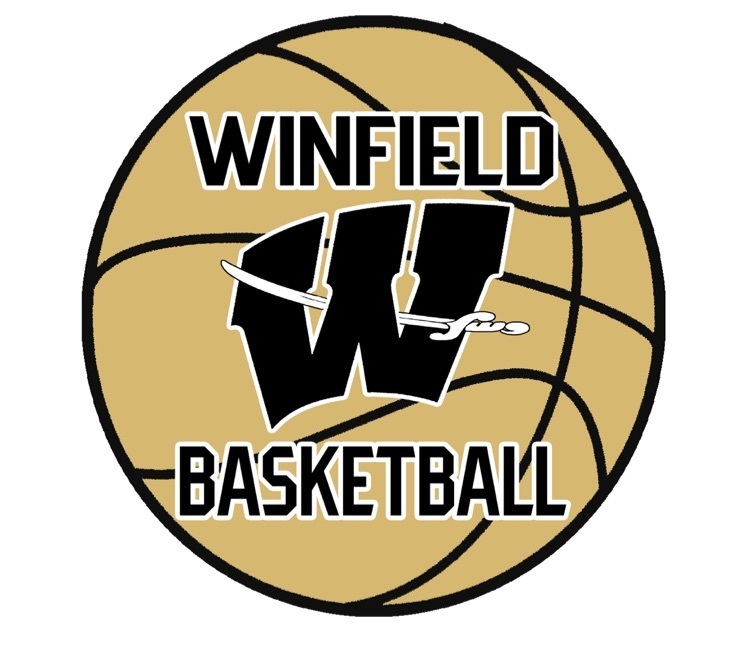 Due to hazardous weather, both Sub-regional basketball games have been POSTPONED until tomorrow. Times will be posted here as soon as they are determined.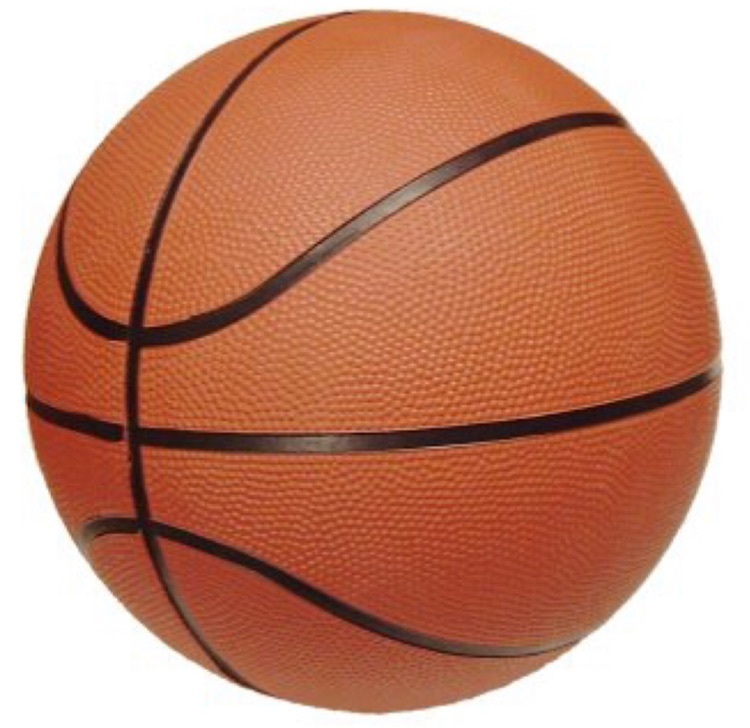 Due to possible hazardous driving conditions tomorrow, Winfield City Schools will be having a Virtual Day tomorrow, Feb. 18th. Assignments will be loaded onto Schoology pages tomorrow. Contact your teacher if you have any questions.

Varsity Girls and Boys Basketball Sub-Regional games have been moved to Thursday night. Both games are at Winfield. Girls will play Holly Pond at 5 pm and Boys will play Brindlee Mountain at 7 pm. Weather conditions will continued to be monitored and updates will be given.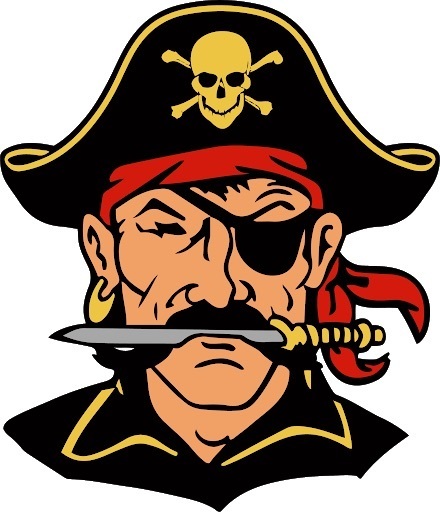 Due to hazardous road conditions on some of our side streets and a travel advisory remaining in effect for all Marion County roads, all Winfield City Schools will be closed tomorrow, Wednesday, Feb. 17th.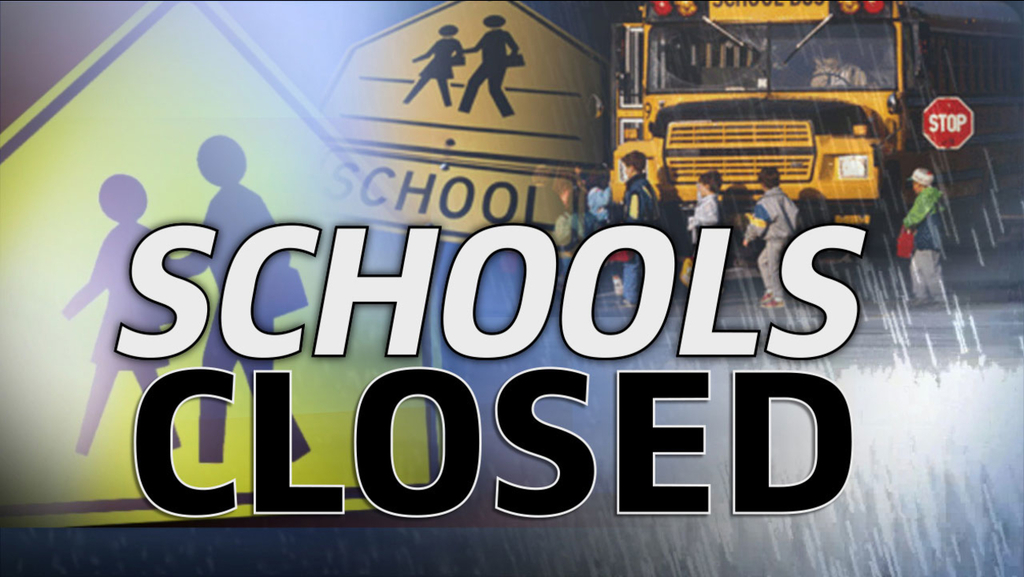 Varsity Girls and Boys Sub-Regional Basketball games have been moved to Wednesday night. Girls will play at 5 pm and boys will play at 7 pm. Roads and weather conditions will be monitored Wednesday to ensure that all schools involved can travel safely to and from games.

Due to the threat of winter weather and dangerous road conditions, the Winfield City School System will be closed for all classes and activities Tuesday, February 16, 2021.