Winfield Middle School Cafeteria got a makeover this summer with new flooring and lunchroom seats. Kountry Karpets took up the old flooring in the cafeteria and replaced the flooring with commercial luxury vinyl.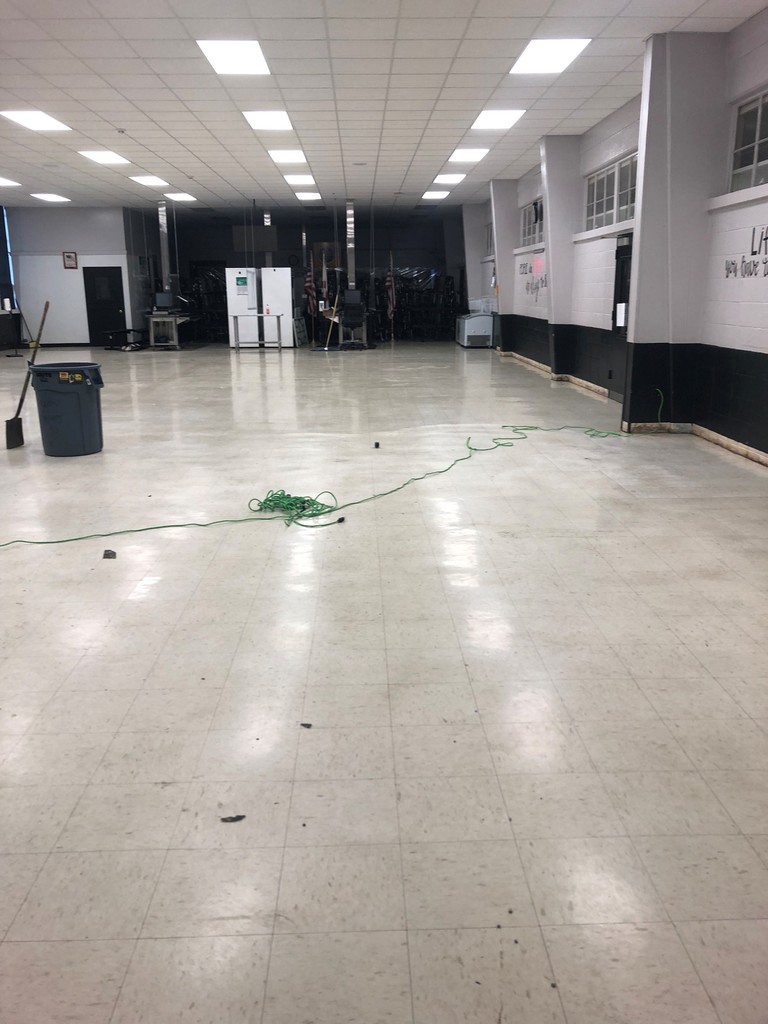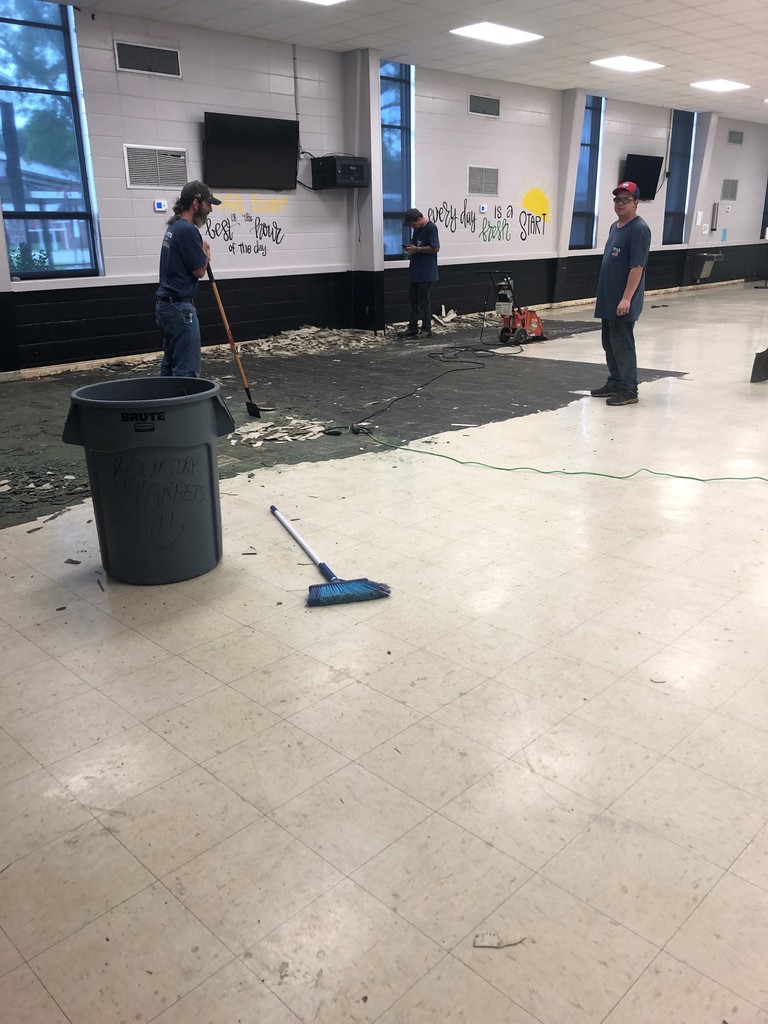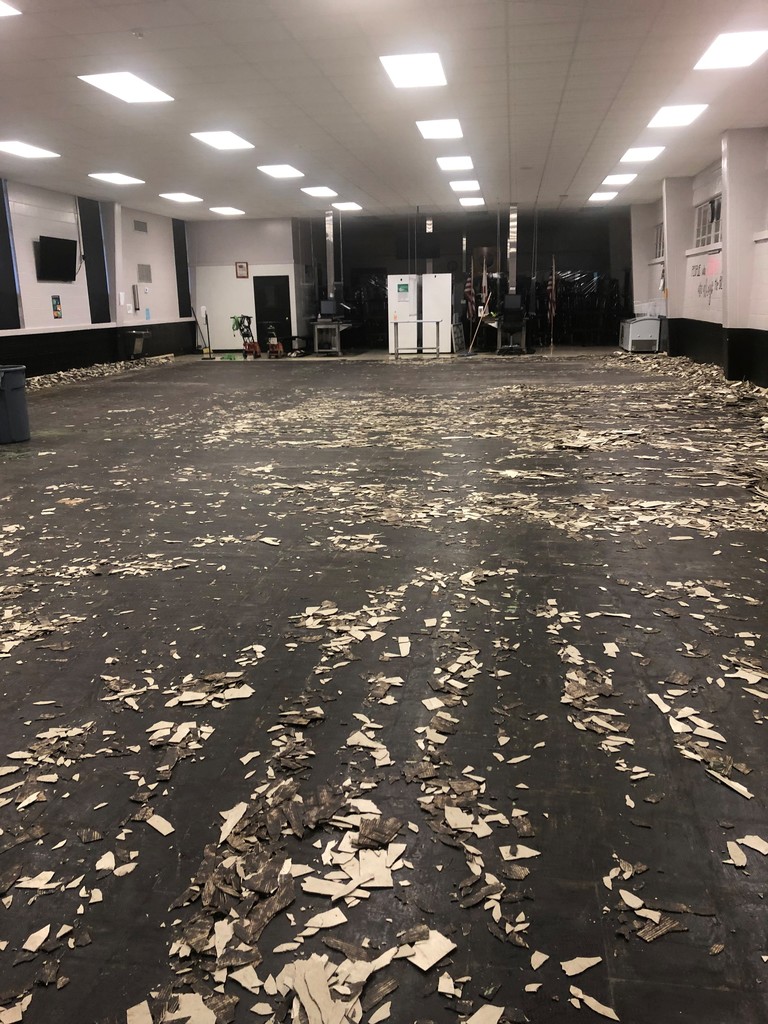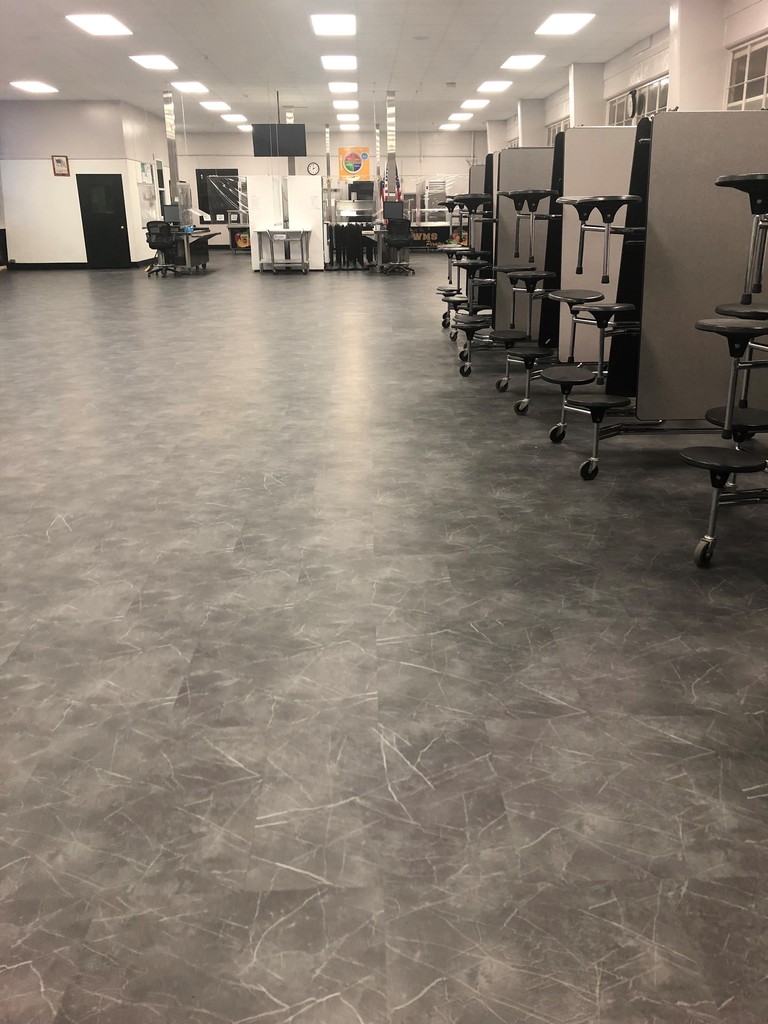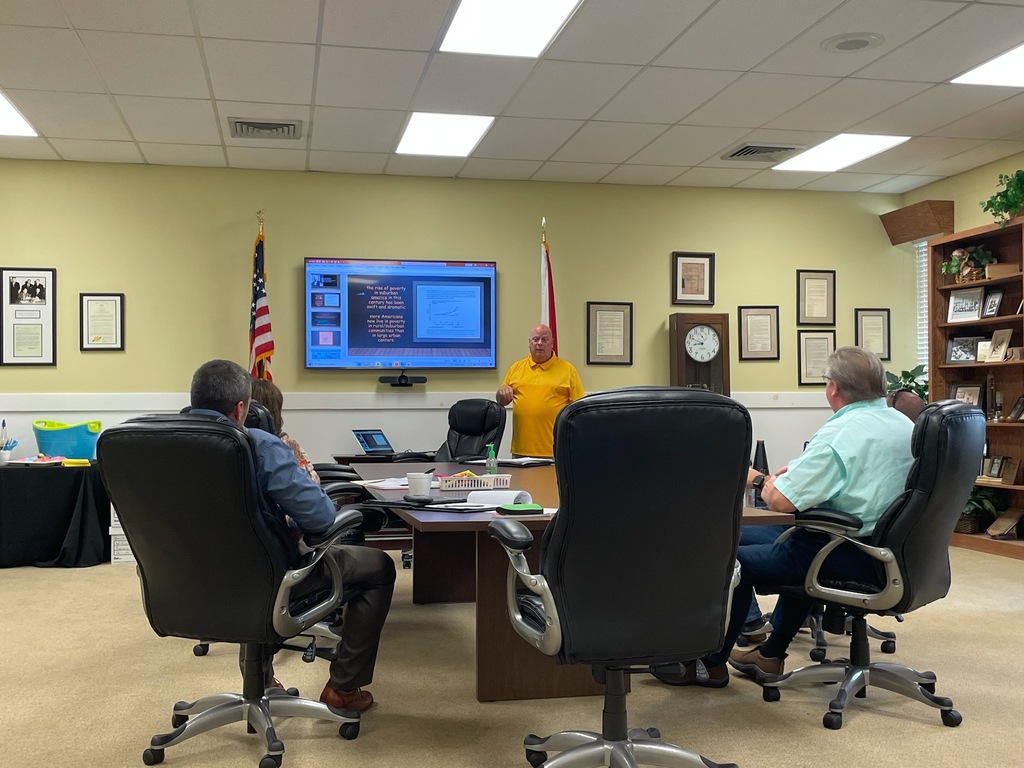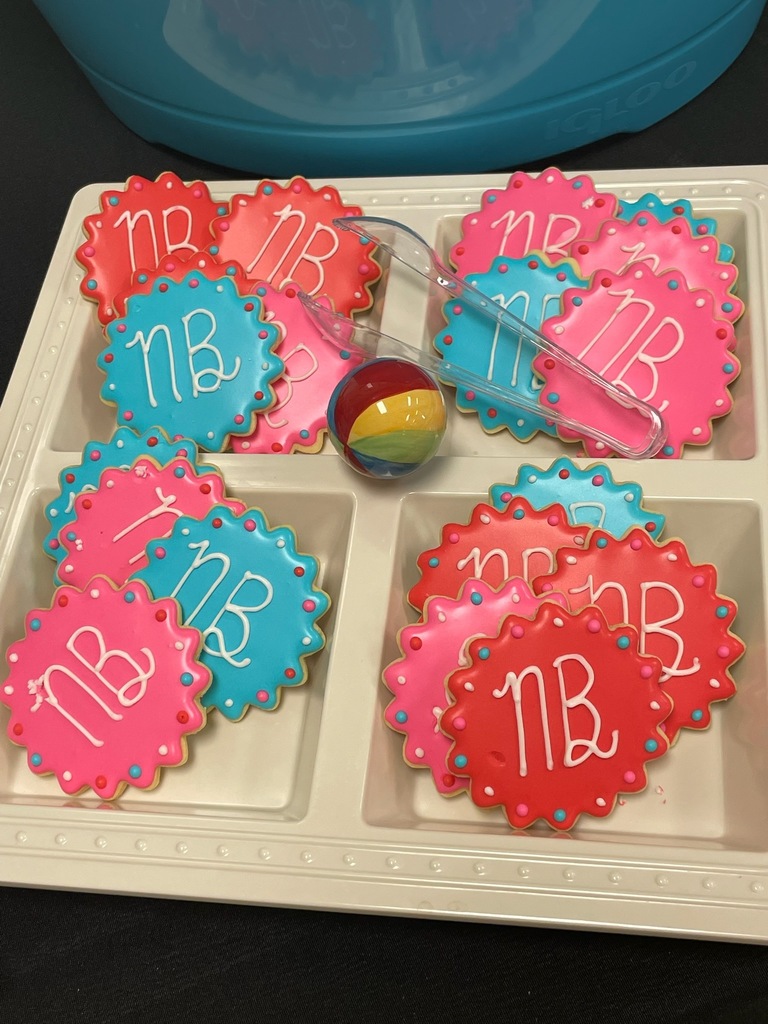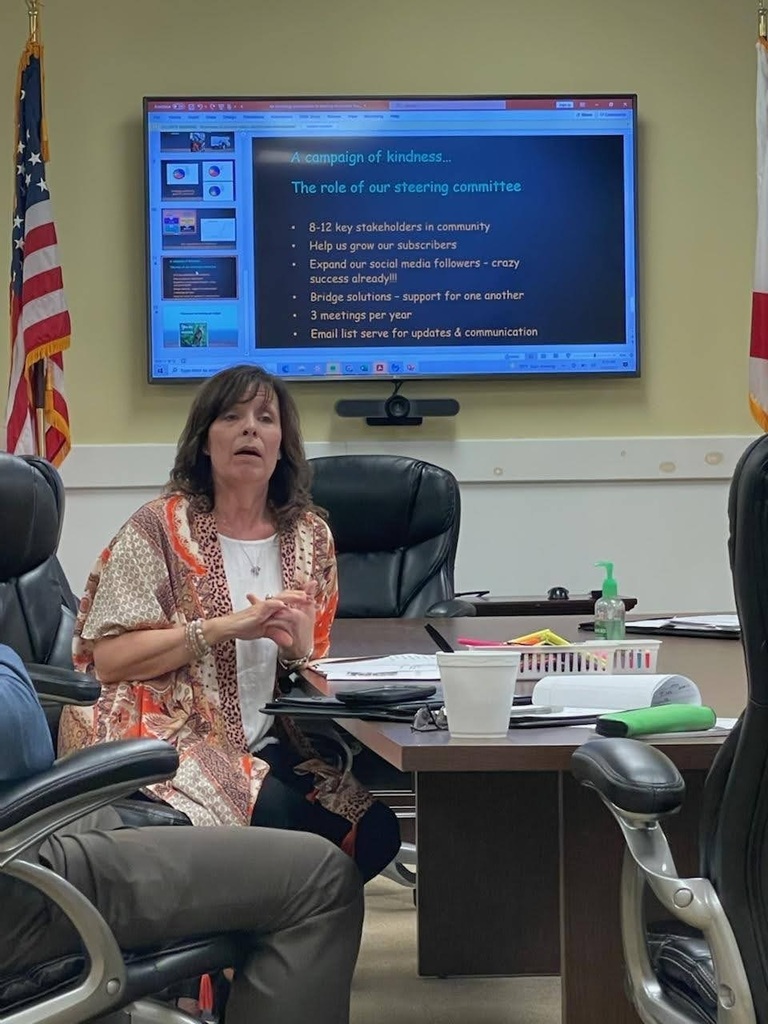 There will be a mandatory parent/runner meeting for Cross Country on Thursday, July 29 at 6:00 PM in the Commons at the High School.

Winfield High School - lockers, schedules, parking & computer pick up will be Thursday, August 5. Seniors 8am-9am, Juniors 9am-10am, Sophomores 10-11, Freshman 11-12 Parking $25, Lockers $10, Computers $50 for first, $25 for sibling.

Winfield High School Open House will be from 5 pm - 7 pm on Tuesday, August 10. Freshman and new student orientation will be 6pm in the commons.

Updated supply lists and open house information will be uploaded on Friday of this week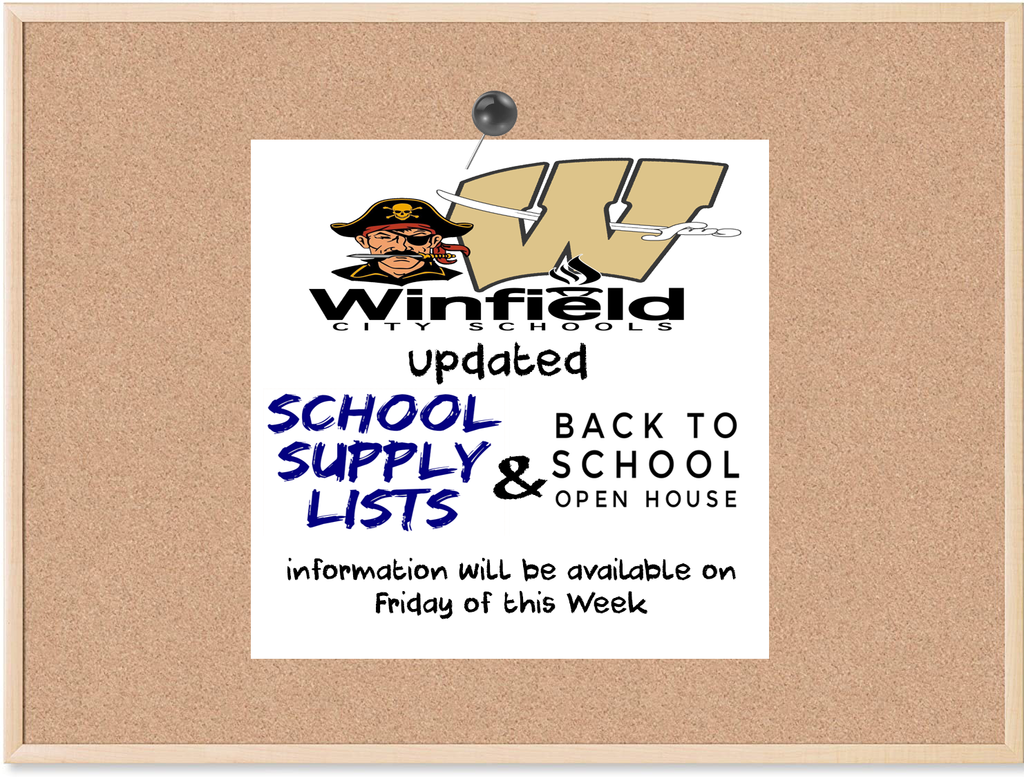 * ATTENTION PARENTS OF CHILDREN ENTERING 6TH GRADE* This is a friendly reminder that all students entering 6th grade must have a TDAP Vaccine (Tetanus Booster) and a new Immunization Record before school starts. Please make sure your children are vaccinated by August 10, 2021. You may bring your updated Immunization Record to the Middle School Office or to Orientation. (5th Grade Orientation-Monday, August 9th at 6:00 pm 6th-8th Grade Orientation-Tuesday, August 10th from 5:30-7:30 pm)


Sophomores, juniors and seniors who are planning to take a dual enrollment class in the fall through Bevill State - Cole Richards will be on campus July 27 from 1-3 pm to help students register for classes. Drop by anytime during that time to get enrolled and/or registered for class.

Thanks to Shelia Peoples and Rebecca Moore for the Pirate Symbols on our school buses.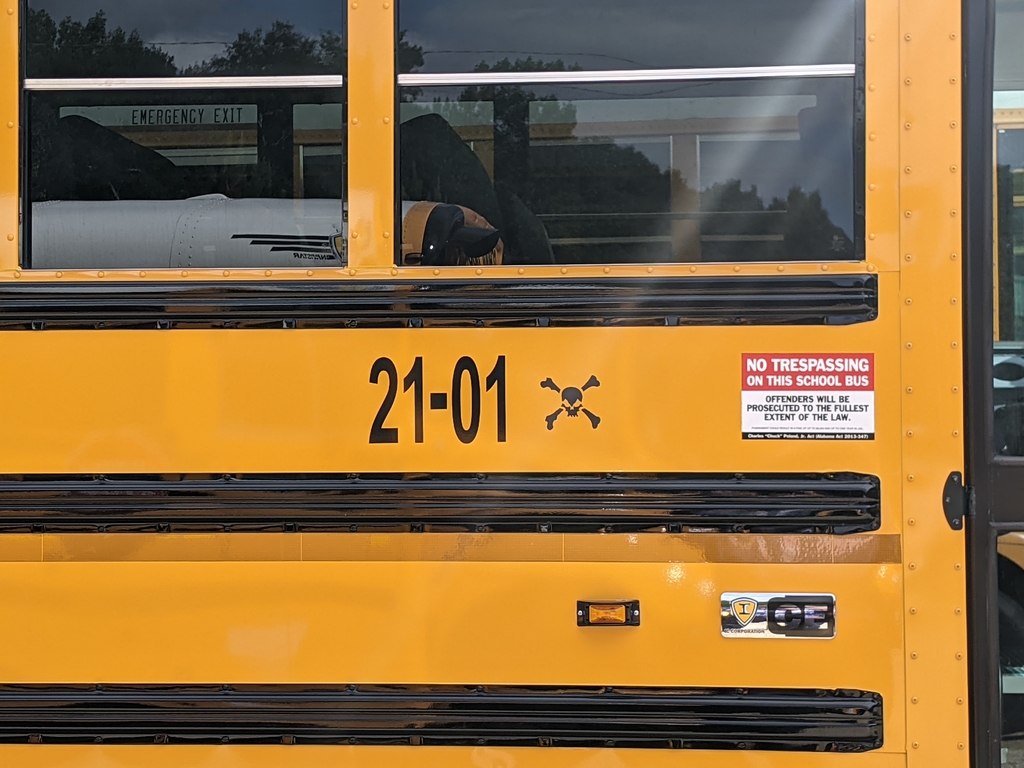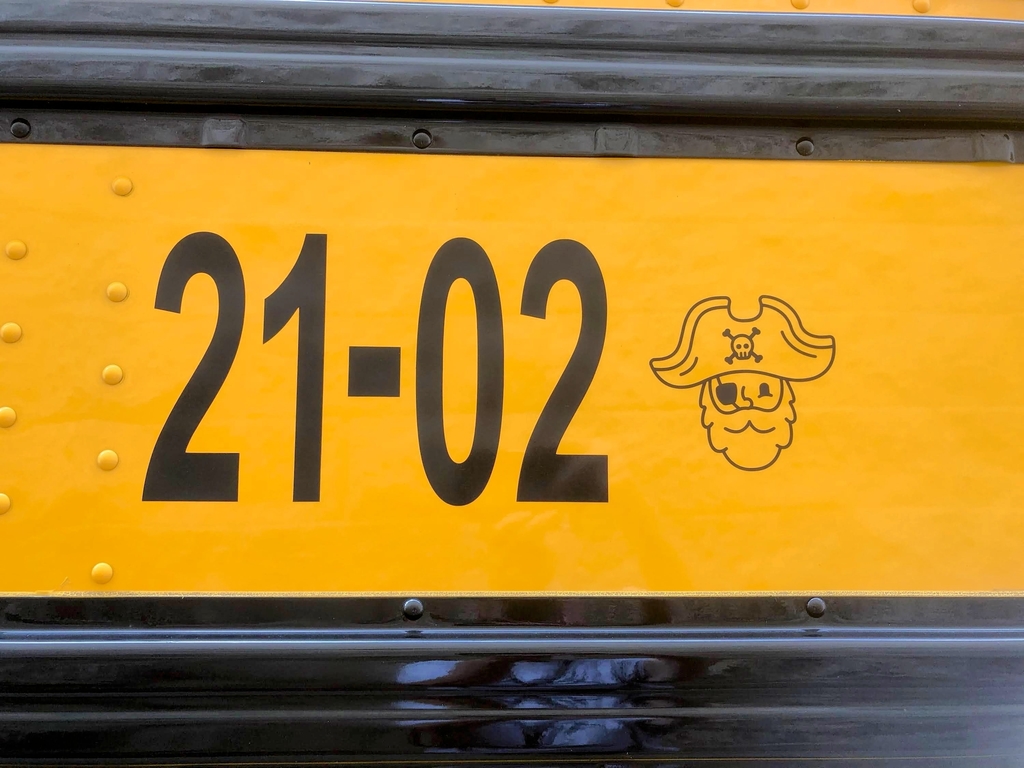 6th-8th Grade Orientation will be held at Winfield Middle School on Tuesday, August 10th from 5:30-7:30.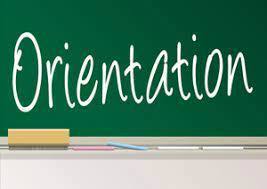 5th Grade Orientation will be held at Winfield Middle school on Monday, August 9th @ 6pm.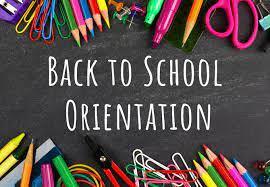 Winfield City Schools is partnering with Walmart in a "Stuff the Bus" project. This is an opportunity to donate school supplies for the Winfield City School System. Pictured is Vickie Elliott (Walmart Manager) and Randy Bozeman (Mechanic). Thanks for supporting our schools.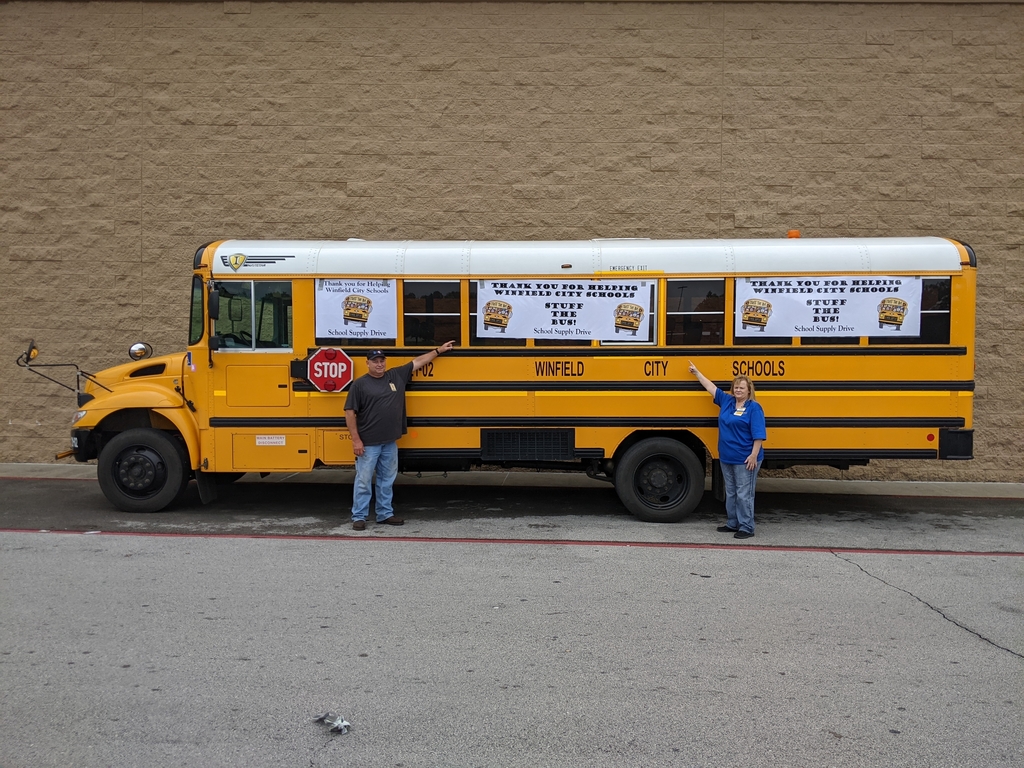 Winfield City Schools will be hosting a "stuff the bus" school supply drive. A school bus will be parked in front of Winfield Walmart starting Monday, July 19. Please help us stuff the bus and we will make sure those supplies get to a student in need in our schools.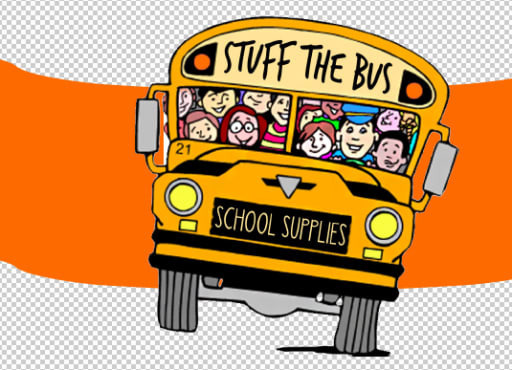 Brody Cook will sign a baseball scholarship with Bevill State on Sunday, July 25th at 1:30 at the Winfield City High School library. Everyone is invited to attend to celebrate his signing.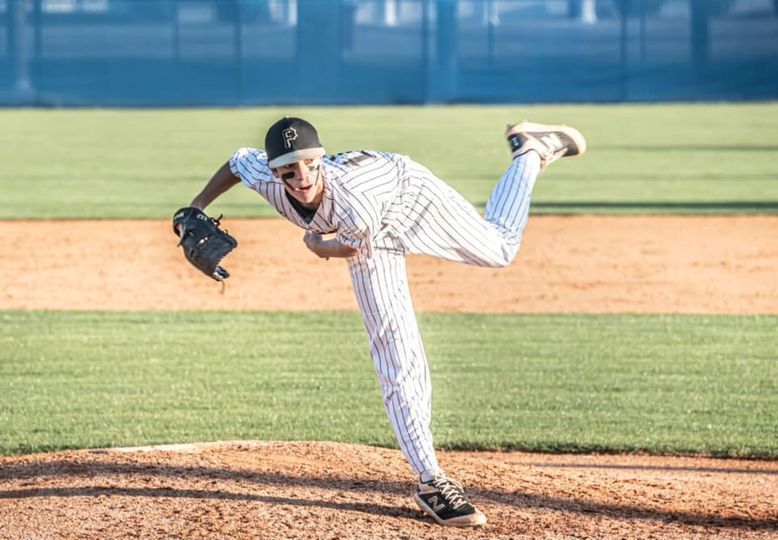 Alabama's 16th annual sales tax holiday for school-related items begins at 12:01 a.m. on Friday and ends at midnight on Sunday, July 18. Shoppers will have the opportunity to purchase certain school supplies, computers, books and clothing free of the state's four percent sales or use tax.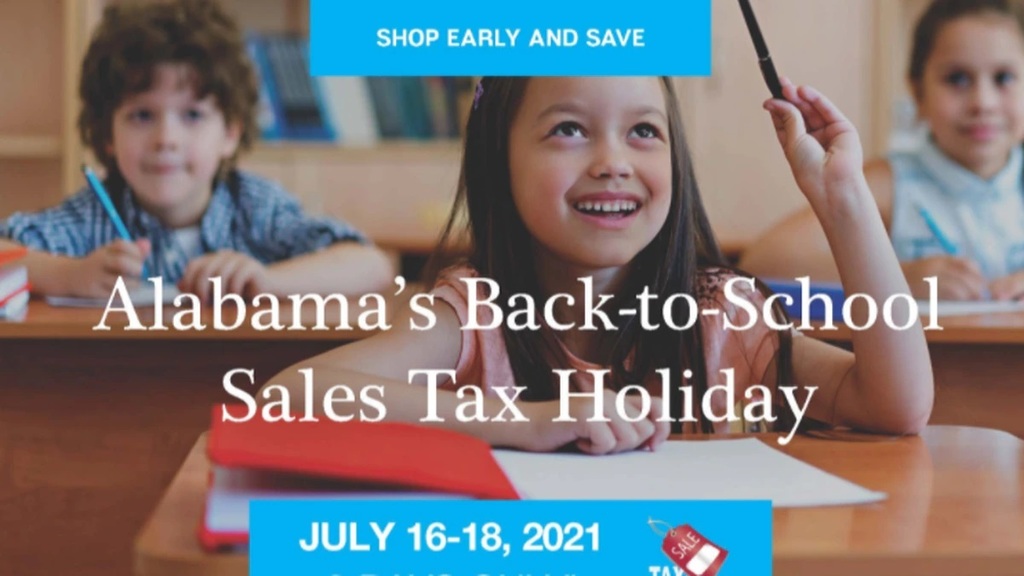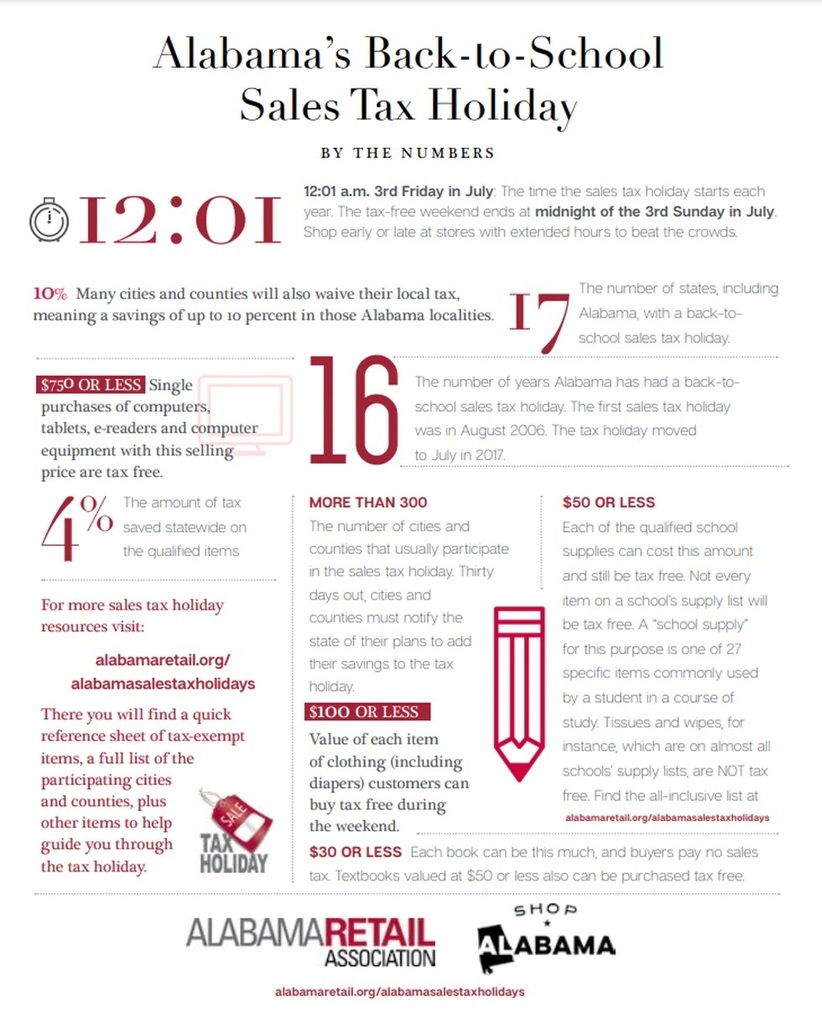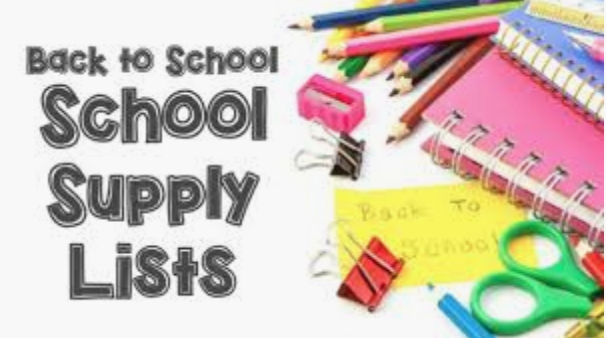 Brody Cook and Hunter Busha named to Tuscaloosa News Super 9 Baseball first team. Cook, a senior pitcher, allowed just four earned runs over 79 innings for a 0.35 ERA Busha, a junior infielder, ended his Junior campaign with 44 RBIs, a .409 batting average, .543 OBP and three homeruns in 115 at-bats. Also Rain Nolen, a junior outfielder, was named to the Super 9 second team. *Photo credit to Gary Cosby Jr./ Tuscaloosa News*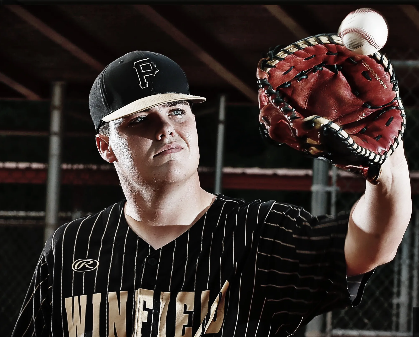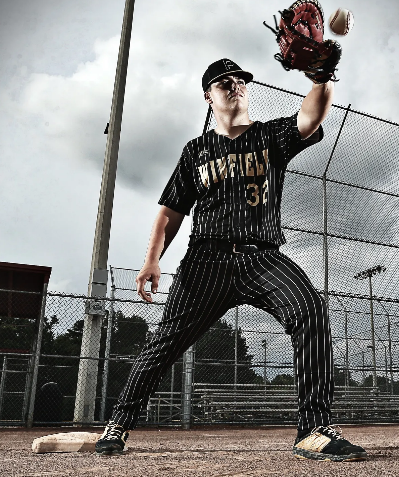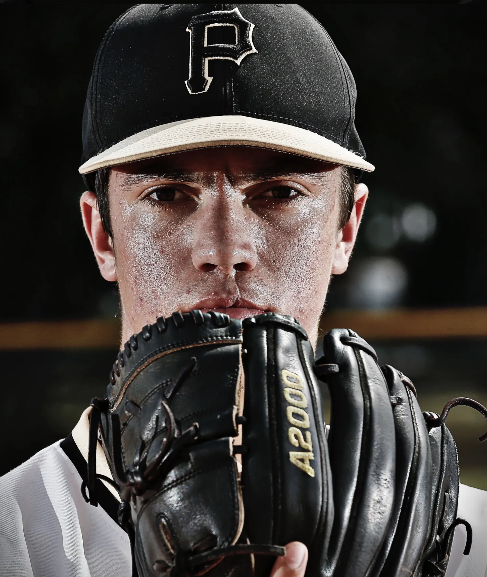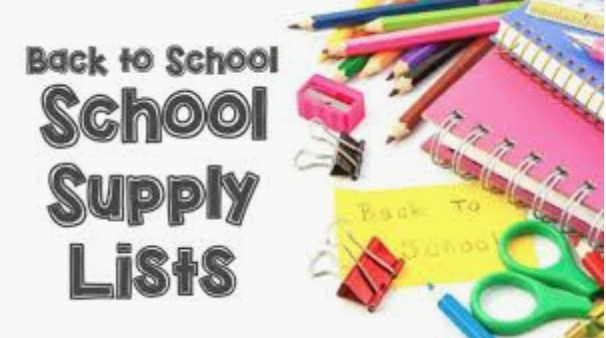 Winfield City School Parents: Please complete a free/reduced meal application for the 2021-2022 school year. Your child may qualify for free internet and P-EBT (SNAP/FOOD STAMPS), if your child is approved for free/reduced meals. Application must be filled out by August 31, 2021 to receive a P-EBT card for the summer of 2021. Children may also qualify for broadband benefits. Eligibility for monthly internet service discount Because your child is eligible for free or reduced price meals under the NSLP or SBP, you are eligible for the Federal Communications Commission's (FCC) Emergency Broadband Benefit Program (EBB Program). The EBB Program is a temporary federal program to help eligible households pay for internet service during the pandemic. The EBB Program provides a monthly discount of not more than $50 per month on broadband service and associated equipment (for example, a modem) for eligible households and not more than $75 per month for households on qualifying Tribal lands. If the participating household chooses an eligible plan that costs $50/month or less, the household will receive that service for free, at least until the EBB Program ends. Each participating household may also be reimbursed up to $100 for one connected device—a laptop, desktop, or tablet computer—where available from a participating broadband provider, as long as the household contributes more than $10 and less than $50 towards the cost of the device. Each participating household is limited to a single device discount. How to apply for monthly internet service discount To apply, you can fill out an application (either online, by mail, or through a participating service provider) and submit a copy of this letter as documentation verifying your child/children receives school meal benefits through the NSLP or SBP. If you have questions about the EBB Program, your eligibility to participate, or to find information about participating providers near you, please visit GetEmergencyBroadband.org, call 833-511-0311, or email
EBBHelp@usac.org
. P-EBT Cards: Apply by August 31, 2021 to qualify for P-EBT Cards for the summer 2021 to receive up to $375. All students enrolled in Winfield City Schools will eat a free breakfast and free lunch for the 2021-2022 school year. Free/reduced paper applications will be distributed to enrolled students at the beginning of the school year. If you would like to apply online you can go to
www.winfield.k12.al.us/applynow
. For questions call 1-205-487-0228 or email
cnp@winfield.k12.al.us
. USDA Nondiscrimination Statement For all other FNS nutrition assistance programs, State or local agencies, and their subrecipients, must post the following Nondiscrimination Statement: In accordance with Federal civil rights law and U.S. Department of Agriculture (USDA) civil rights regulations and policies, the USDA, its Agencies, offices, and employees, and institutions participating in or administering USDA programs are prohibited from discriminating based on race, color, national origin, sex, disability, age, or reprisal or retaliation for prior civil rights activity in any program or activity conducted or funded by USDA. Persons with disabilities who require alternative means of communication for program information (e.g. Braille, large print, audiotape, American Sign Language, etc.), should contact the Agency (State or local) where they applied for benefits. Individuals who are deaf, hard of hearing or have speech disabilities may contact USDA through the Federal Relay Service at (800) 877-8339. Additionally, program information may be made available in languages other than English. To file a program complaint of discrimination, complete the USDA Program Discrimination Complaint Form, (AD-3027) found online at:
https://www.usda.gov/sites/default/files/documents/USDA-OASCR%20P-Complaint-Form-0508-0002-508-11-28-17Fax2Mail.pdf
, and at any USDA office, or write a letter addressed to USDA and provide in the letter all of the information requested in the form. To request a copy of the complaint form, call (866) 632-9992. Submit your completed form or letter to USDA by: (1) mail: U.S. Department of Agriculture Office of the Assistant Secretary for Civil Rights 1400 Independence Avenue, SW Washington, D.C. 20250-9410; (2) fax: (202) 690-7442; or (3) email:
program.intake@usda.gov
. This institution is an equal opportunity provider.
Be More Ministries, a local 501c3 nonprofit organization, will hold a Back to School Supply Drive. The drive will take place July 25, 2021, from 3-5 pm, and pick up will be at the Winfield Church of God Life Center. Applications from Be More Ministries will be available for pick up AND drop off at the Winfield Community Center beginning June 30, 2021, for the School Supply Giveaway. They will supply all school supplies on the lists for the students registered.